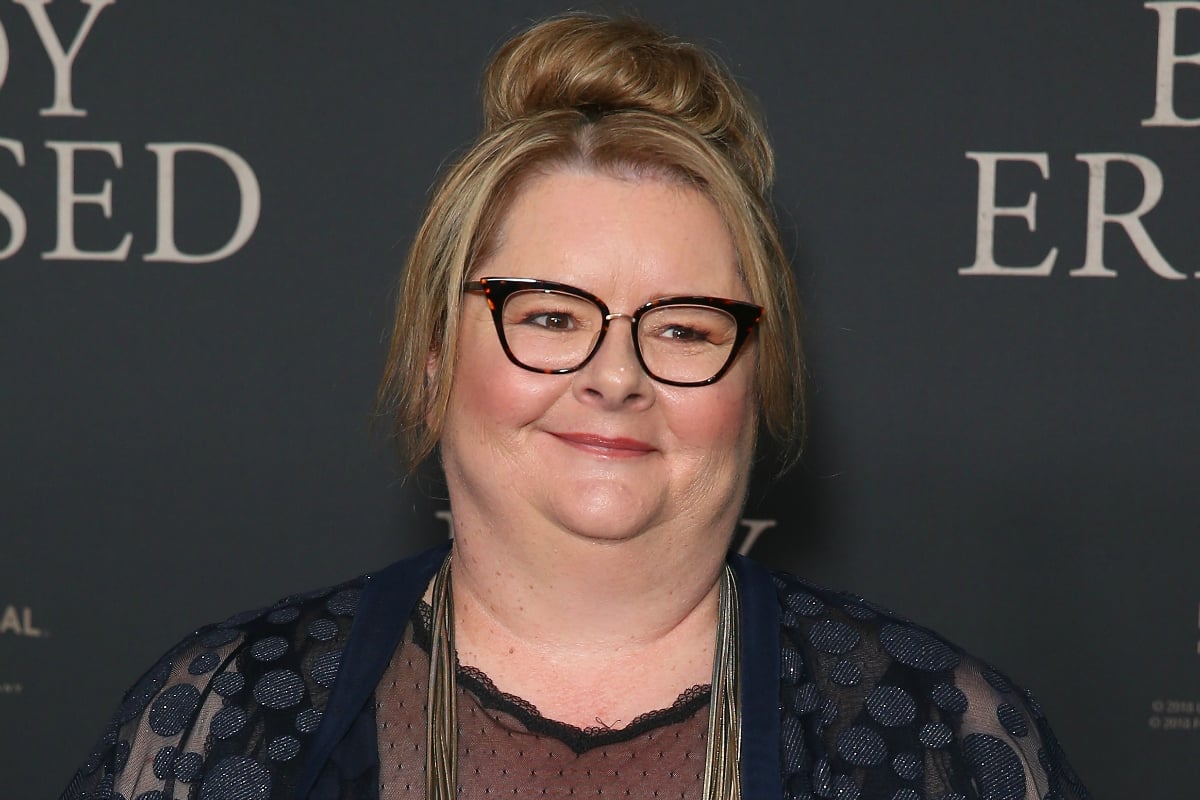 When Magda Szubanski found out she would be receiving the Officer of the Order of Australia, she surprisingly expressed that she felt guilty and sad.
The 57-year-old Kath & Kim actress likened her effort garnering support for the YES vote for marriage equality in Australia to America entering the two world wars late and "taking all the credit".
"This is the peak of awards, the accumulation of everything I've done," the LGTBQI advocate told reporters, jokingly requesting she be referred to as "your Magda-jesty" from now on.
"My first thought was, 'God, I wish my parents were here.' Sadly, they're not," she added.
This January 26th, Mamamia Out Loud has passed the mics to three First Nations women to tell us what 'Australia Day' means to them… 
In September 2017, Szubanski's mother, Margaret, passed away. Margaret was 93 years old and she never got to see her daughter achieve equal rights under Australian law.
Szubanski told Mamamia she hasn't yet had time to truly grieve for her mum but when the grief comes, it comes in waves.
"Everyone knows that they're always the big emotional moments," she says. "It just hits you, you know? To be honest, I've been so invested in this campaign that I haven't had time to grieve."
"Given in the scheme of things, mum was going to die, to have something like this beautiful vote; to have that happen, and then a 'no' vote would have been awful," she added.
In her memoir Reckoning, Szubanski wrote about her late father, Zbigniew Szubanski, who became a Polish assassin when he was just 19, killing Gestapo officers and Polish collaborators in the Polish capital, Warsaw.
"There was no bitterness in him. I have a real admiration for him and also for the subtlety of his moral philosophy. I think he was very hard on himself. But that is what PTSD is; he lost his belief in his own innocence, his own goodness," she told The Guardian in 2016.
"Most of us go through life thinking we're good people and we can afford to because we've never been put to the bloody test! But the Poles, the Jews – some of the dilemmas they were forced into are awful. You just have to hope that it never happens in your lifetime," she added.
The Officer of the Order of Australia is awarded to individuals for distinguished service of a high degree to Australia or humanity at large.
Among other recipients of Australia Day honour awards are Kylie Minogue, Olivia Newton-John and Ian Thorpe.