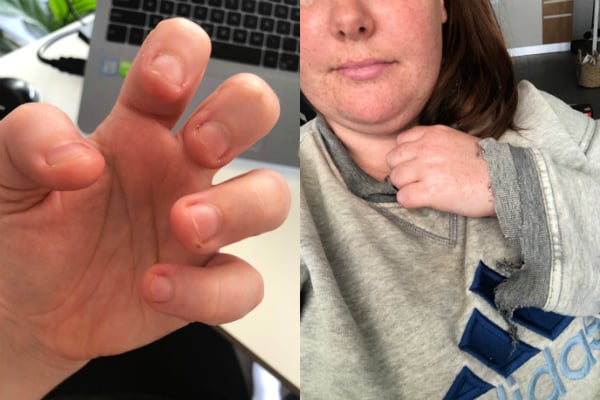 Now we're all living in isolation, the idea of self care sounds pretty lovely.
Give yourself a facial. Learn to bake sourdough and do gel manicures at home. Take up an online course. Teach your kids a foreign language. De-clutter your entire house. Organise your wardrobe by colour.
In theory, all excellent and productive ideas. But in our new normal, there are also times (OK, it's almost all of the time) when we really just can't be f*cked.
WATCH: Here's what all the star signs are doing in isolation, is yours accurate? Post continues after video.
Like our nails. Yes, we know we should be soaking them in acetone to gently remove our months-old SNS and shellac manicures, but what's more likely is picking them off, leaving a trail of nail polish chips all over the house.