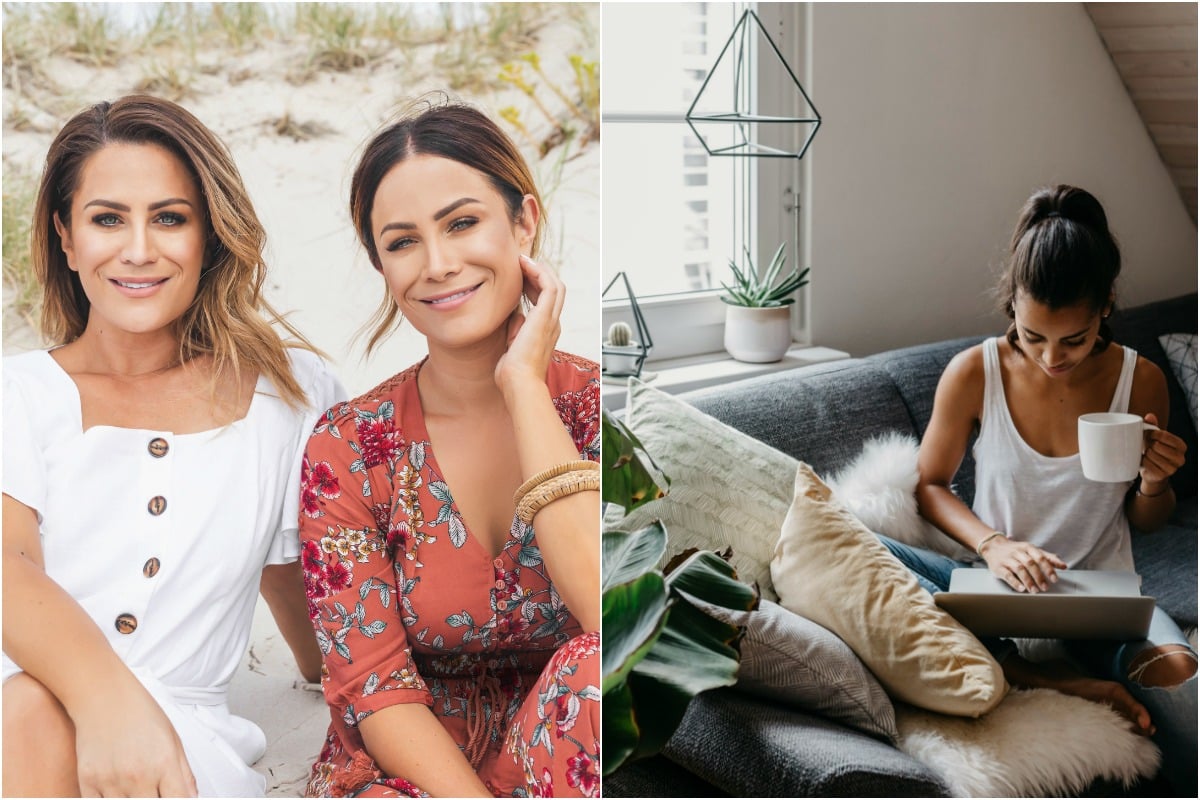 You'll no doubt remember Alisa and Lysandra from their stint on The Block Sky High, which they won back in 2013. Nowadays, the Melbourne-based twins run an interior design business, The Design Duo, and recently launched hand and body care line al.ive body. 
Since they're experts in making spaces look and feel amazing, we asked them for their best tips on how to make the most of any indoor isolation situation. Here's what they shared.
Stuck at home or safe at home? Here are our five ways to make your space feel more like a private oasis than four walls of doom and gloom.
Side Note: If My Dad Was A Home Smart Speaker. Post continues below.
1. Bring the outdoors in
We don't all have the privilege of a sprawling backyard to access during these times of social isolation, so we need to get creative and bring nature to us. Indoor plants purify the air we breathe and bring vibrancy and colour into the home.
Not only do they produce oxygen, but they actively absorb toxins from the air. Some of the most effective indoor plants include:
Snake Plant (Mother In-Law's Tongue)
Spider Plant
Dragon Tree
Peace Lily