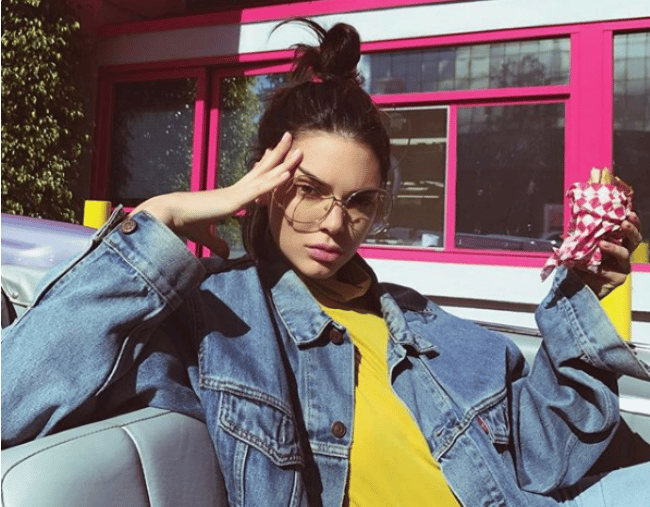 We have arrived, people.
Just when you thought Instagram couldn't get any more vapid, let us introduce you to 'the migraine pose'.
And if you look confused right now, congratulations… you're halfway there to mastering it.
There's no shortage of 'models' on Instagram, because, let's face it, someone's got to pose with takeaway coffee cups.
But thinking up new poses must get exhausting after a while… we're exhausted just thinking about it.
So when a new pose comes along, it should be celebrated and sprinkled with confetti.
Enter, 'the migraine pose'.
According to Cosmopolitan, everyone who's anyone on Instagram has been clutching their head and posing like they're in desperate need of a painkiller and a quiet lie down.
And if you're having a hard time mastering it, just pretend you've got a throbbing headache and press your fingers to one of your temples. Too easy.
The pained expression is up to you – use your imagination, people.
Makeup artist Nam Vo was the genius who came up with the name, telling ELLE 'the migraine pose' can actually help tighten your face, make your cheekbones look more pronounced, and lift your eyebrows in photos.
So, it's basically a temporary facelift for your Instagram photos. Savvy.
"I love it because the beauty of your hands frame the face and give it more structure. I always make my models pose this way," Nam told ELLE.
"It's also a great time to show off your manicure."
The Jenners and the Hadids are already onboard with it, which means it's only a matter of time before you see it all over your Instagram feed.
So the next time you're about to offer someone a Nurofen, stop and assess the situation – they might just be trying to take a photo.
And you're probably blocking their shot.