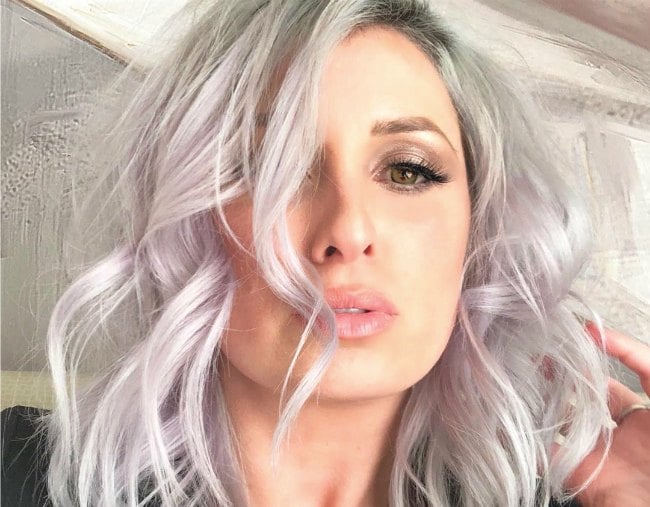 Thanks to Instagram, when it comes to hair trends, things move fast.
At one point we were all lusting after confetti hair, then pastel lilac had its moment, before rainbow hair was all the rage.
And now we've got our most magical dye job yet.
Introducing opal hair.
Done by applying a mix of violet-based toners on a bed of platinum blonde hair, the result is an 'opalescent,' multi-dimensional colour that is effortlessly captivating. You can also further amp up the colour palette with a mix of subtle orange, pink, violet and blue highlights.
According to US Marie Claire the enchanting hue was first crafted by Mike and Melody Lowenstein of the Seattle-based Pravana hair salon and since the colours are meant to be applied as 'sheer washes', the idea is for your hair to eventually fade to its platinum blonde base. Despite this, you'll probably want to religiously wash your hair with a purple-base shampoo to keep brassiness at bay.
Now if you want to jump on the opal hair bandwagon, make sure you meticulously look up the portfolio (Instagram is your friend here) of your chosen hairdresser and make sure they have plenty of experience working with both multi-colour hair dye as well as dramatically colouring hair that's of a similar colour or texture to yours. You should also make sure you're ready to commit to regular, lengthy and expensive hair appointments too… because regrowth.