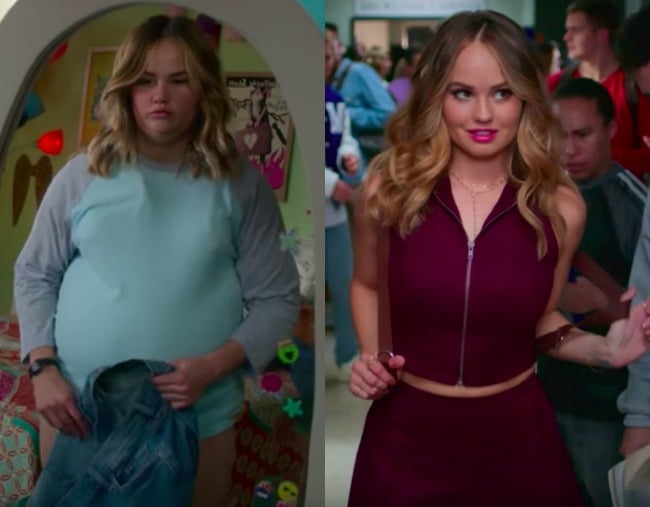 Netflix is facing backlash online after releasing the first trailer for their new original TV series, Insatiable, which some say promotes 'fat-shaming'.
The 12-episode dark comedy series follows a high school student named Patty, who is nicknamed 'Fatty Patty' by classmates and bullied for her weight.
Everything changes, however, when Patty is punched in the face and has to have her jaw wired shut.
When Patty, played by 25-year-old former Disney star Debby Ryan returns to school after summer break, she's thin, 'hot' and thirsty for revenge against her bullies.
Since the first trailer dropped on Thursday, critics and viewers are worried the show may encourage people to stop eating and that it glorifies eating disorders.
This is trash. Netflix I expected a company that's prided itself on changing the faces in entertainment and inclusivity to be better to fat people. This story like is uncreative and fatphobic. It's also incredibly insulting to attempt to tell an story of a fat women with a thin

— Savannah✨ (@GirlcraftWorld) July 19, 2018
you have a chance to make creative, engaging, original content from fat people about fat people's lives and you choose to … put a skinny person in a fat suit and make jokes about how sad her life is and about what a crazy bitch she turns into. That's so lazy and pathetic.

— Angie Manfredi (@misskubelik) July 19, 2018