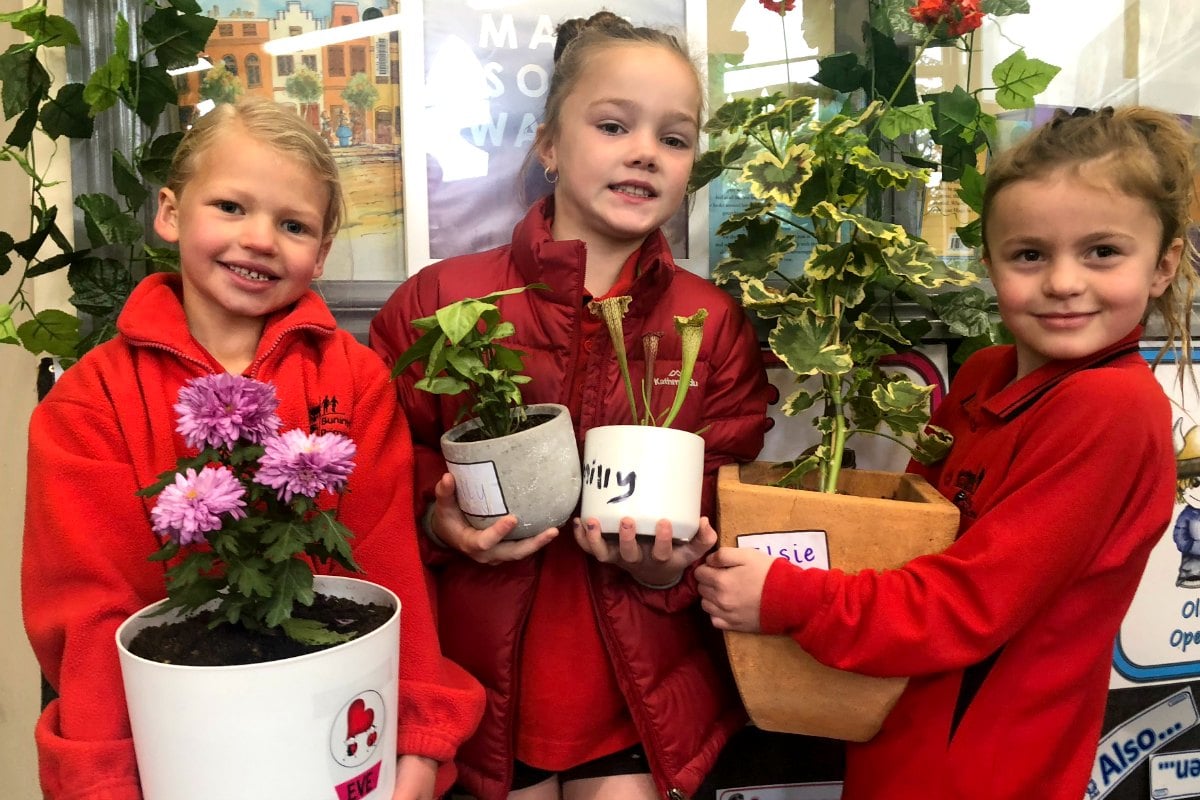 Indoor plants are becoming the staple of every millennial's home and a 'must have' on any interior decorator's shopping list. The Google search, 'how to keep your indoor plants alive' is trending (okay the last one I made up, but I am sure it is up there).
The point is, indoor plants are popular right now, and their presence is even extending to a regional Victorian primary school. And with over 20 plants in some classrooms, their role is more than just for aesthetics or their 'cool' factor.
In fact, their purpose is quite significant as they contribute to creating a positive and calming learning environments.
"Having indoor plants in our school's classrooms has been common for many years," Buninyong Primary School Teacher and millennial, Katie Adamson, tells Mamamia.
Yet it wasn't until a recent professional development course held for staff at the school that a proactive approach to 'greening' the classrooms was undertaken.