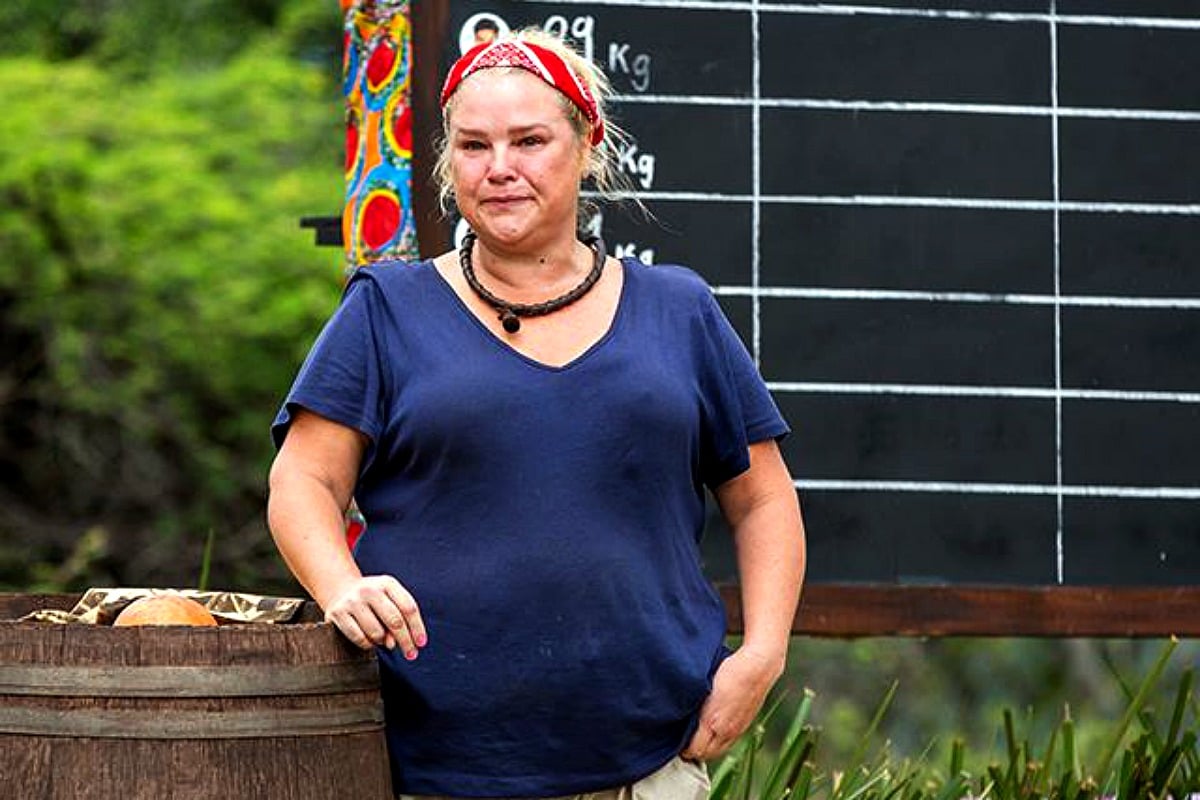 I'm a Celebrity… Get Me Out Of Here! 2019 runner-up Yvie Jones has had her every move broadcast to Australia over the last few weeks, yet in an ironic twist of fate the moment she truly 'broke" was not captured on camera.
The former Gogglebox star was last night announced as the runner-up in the Network Ten program, narrowly missing out on the jungle crown to entertainment reporter and TV personality Richard Reid.
However, despite not taking out the main title the loveable Yvie still managed to create the most important and talked about moment of the show's season.
During the I'm a Celebrity… Get Me Out Of Here! weigh-in challenge, where the celebrities in question are publicly weighed so viewers can marvel at the drastic amount of weight they had lost since toughing it out in the jungle, Yvie refused to take part.
Instead, she said: "I wish we lived in a different world where what we look like doesn't matter. You don't know what its like to go through life and be judged solely on the weight that you are, or the clothes that don't fit you properly. I'm going to respectfully ask that my number is taken away, and that I don't know how much weight I've lost, because I don't think it really matters."
The scene quickly went viral and triggered an outpouring of emotion from fans of the series, but while her bravery was being celebrated across Australia Yvie was still deep in the jungle believing the scene had not even made it to air.
"I completely forgot that the weigh-in was a thing, and to be honest I did not think I would get that far in the competition," Yvie told Mamamia. "It came as a shock when we arrived and I saw the scales were there.  I really did try to bite my tongue but my tears would just not stop. I just looked at [fellow Gogglebox star] Angie and she said 'are you OK' and I just said really softy back to her 'I didn't sign up for The Biggest Loser'.
"We had to go do the one-on-one with the camera and I just thought to myself I just have to speak my truth. It was right at the moment when we were doing the weigh-in that this really loud voice in my head just told me that I had to do it.
"I honestly did not think they would even show that moment, I had no idea people had seen it until my brother arrived at the camp. I just wanted to affect the people who were standing in front of me but also, I thought 'I've ruined their segment' but it turned out to be one of the largest parts of the program and I'm just so honoured to be a part of it."
Watch the powerful moment Yvie stopped the weigh in on I'm a Celebrity.