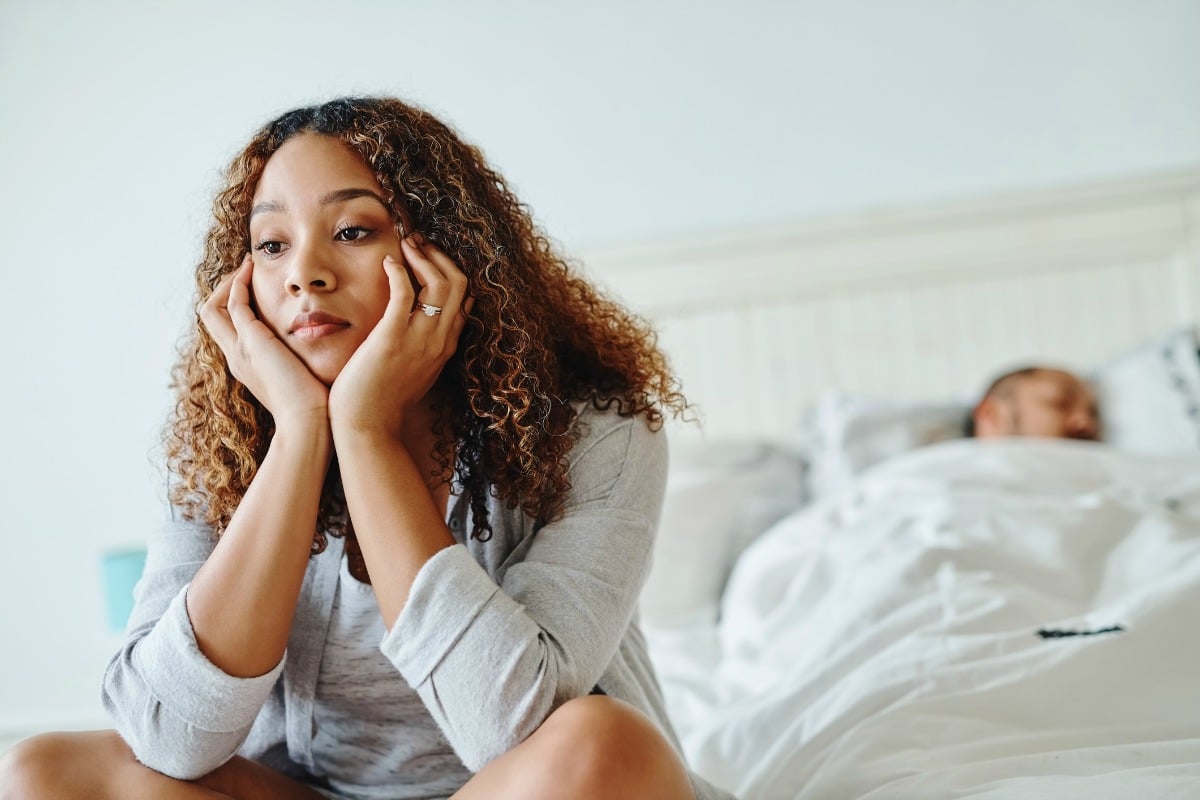 Oh… dear.
Of all the surprises you could be faced with on your wedding night, discovering your husband has failed to tell you he has an, erm, micropenis, probably isn't one to set your marriage in good stead for the future.
A woman has posted to Reddit with this exact predicament (ahem, no pun intended) and we feel for her, we really do.
Mamamia staff reveal how they lost their virginity. Post continues after.
She posted to the AITA (am I the arsehole) subreddit to ask whether it's unreasonable for her to be annoyed that her husband kept the size of his penis a secret by refusing to have sex before getting married.
"Newlywed husband (32M) wanted to wait til marriage for sex and just surprised me (27F) with micropenis on the honeymoon," she titled the thread.
"So, we only dated for six months. We've been engaged for another six and just got married on Saturday. I literally just got back from my honeymoon a couple hours ago," she explained.
"My husband isn't a religious guy, he just says he is 'old fashioned like that.' We got close to fooling around a couple times but it never went far. I tried, but he always stopped after it went 'too far'."
Then, she says, on consummating the marriage, she discovered he wasn't just "old fashioned" – he had actually been keeping a… pretty massive (or minor?) secret from her.