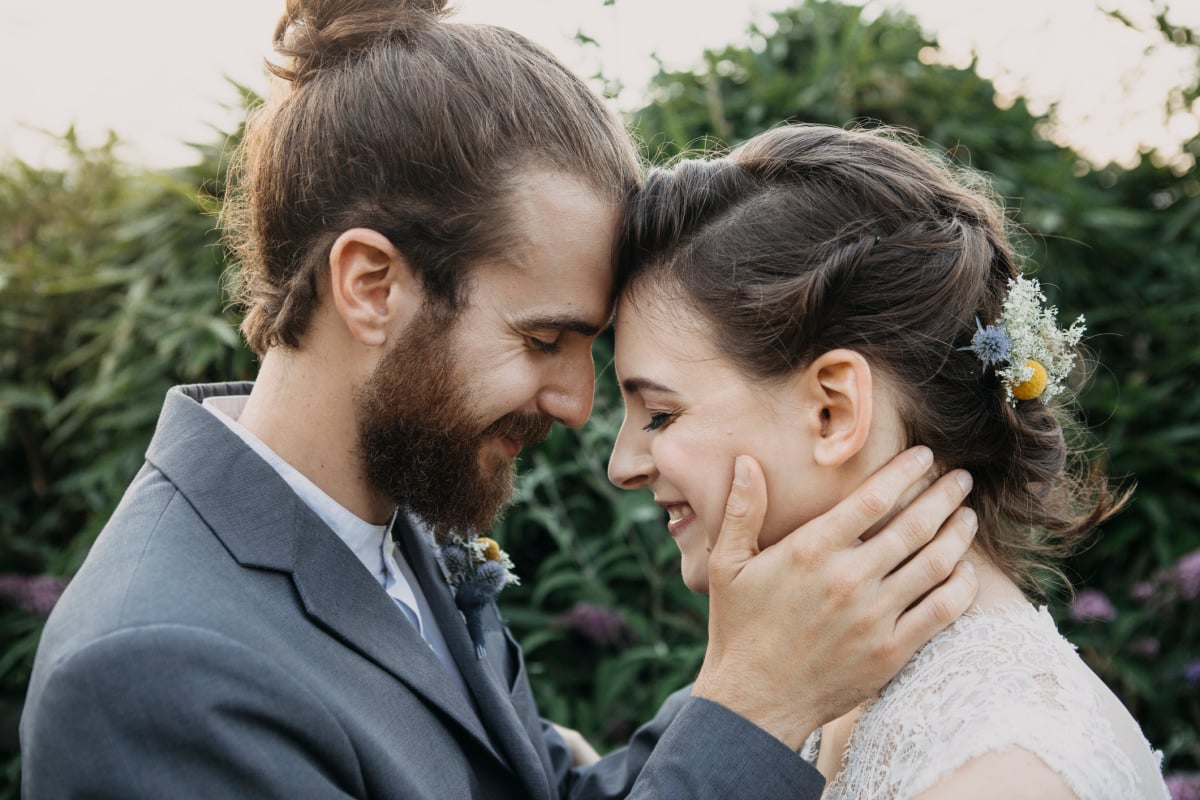 I was at a wedding and throughout the day the groom walked around with a little pad of paper asking everyone in attendance for their best piece of relationship advice. I thought this was cool and it led to some interesting and fun conversations.
I can't remember exactly what I said when it was my turn. It probably wasn't something very clever — hence why I write: I get time to think. But a few weeks ago my wife and I celebrated our eighth anniversary and lately, I've been thinking a lot about my friend's question.
If my friend asked me today about how to keep a marriage strong and long, the eight tips below are what I'd say.
1. Never stop noticing the details that make your partner smile.
My mum shared this little gem with me while I was in my early 20s and at the time I thought it was cheesy. But I'll be damned if allowing yourself to be cheesy from time to time isn't one of the best things you can do for your relationship.
If your partner smiles while watching people dance, grab their hand and take the lead.
If your partner smiles when they hear a song that reminds them of young love, crank it up while your old ass makes them dinner.
Little moments of happiness sprinkled throughout the day help long-term relationships stay that way.
2. Support their career choices.
Trust is not only about staying faithfully and pulling in your wandering eye. It's also about having your partner's back through their big life decisions.
If your partner isn't happy at their current job, sit down with them and map out a way to free up some of their time so they can look for something new.
If your partner dreams of striking out on their own, talk about how you can cut down on your spending so you can work together to make it happen.
My wife has never questioned my career dreams for a second. The day-to-day sacrifice she has made in order for me to reach my professional goals is something that has truly blown me away.
Partners: Translated. Post continues below.
3. Choose your battles wisely.
The only certainty in relationships is that there will be times when your blood beats red. But when it comes to small disagreements with your partner, you're better off just shutting up.
Does this really matter? Will I have really won if my partner concedes? Is this the best use of the time we have together?