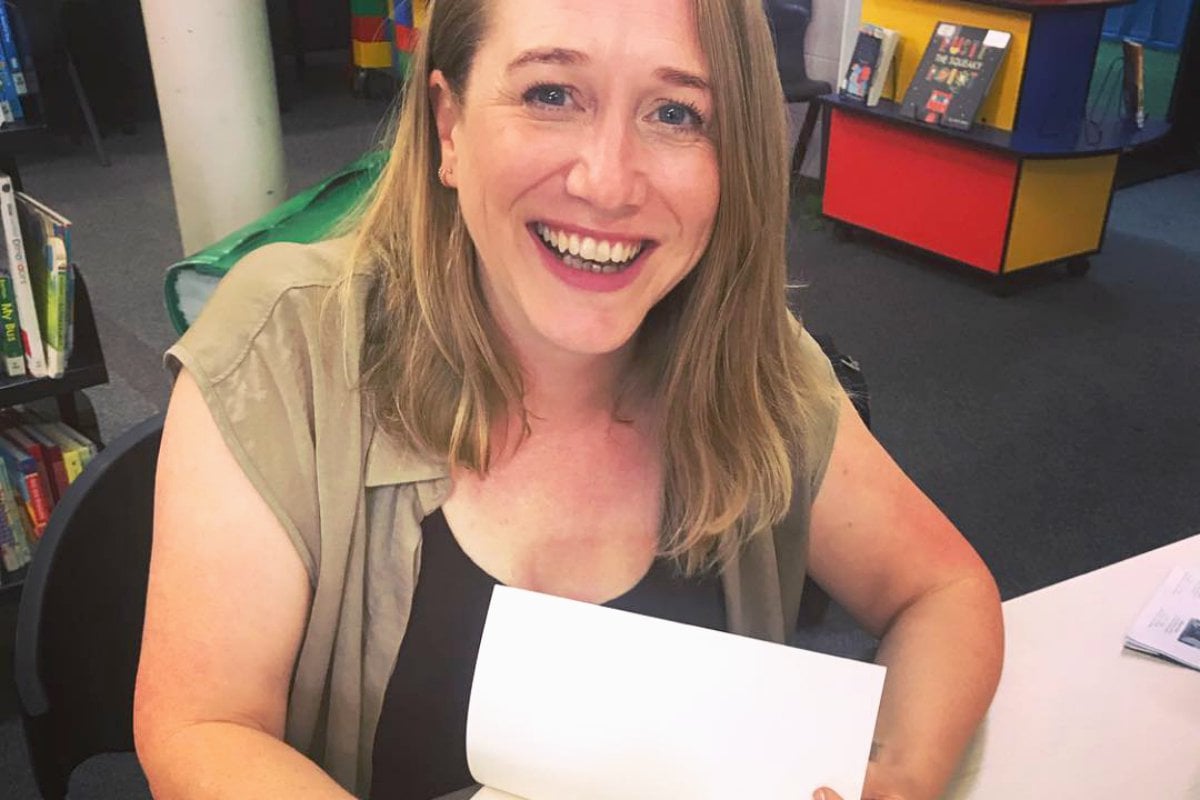 Imagine a world where one half of the population has gaslighted the other for, like, ever.
A world where 50 per cent of humans had been convinced they held a particular, special skill that the other half did not.
Imagine that embracing the skill in question meant one half of the population had to do – let's say – twice as much work as the other half, because they were peculiarly suited to handling more, juggling more, remembering more.
And imagine that the other half of the population, simpler, more fragile creatures that they are, had to just sit by – in front of a television, perhaps – and rest while all this work was being done. Because they were not cut out for such things.
Now, imagine if that percentage of the population who did not possess the special skill were actually held in higher esteem than those who did. They were paid more and they were awarded more powerful, prestigious jobs than the skilled people.
Well, yes, you guessed it: Welcome to your world, women.
On Tuesday, on Mamamia's daily deep-dive podcast The Quicky, I listened to Eve Rodsky – an American lawyer, business strategist and mother – talk about her new book, Fair Play. It's a book that deals with one of the major preoccupations of our time – how is it that in an age where woman are working outside the home, they're also running the home? It's the mental load, the endless checklist of what needs to be done to for everyone else and everything else.
Listen: Eve Rodsky explains the solution for sharing the mental load. Post continues after audio. 
We're sure you're familiar, but in case you're not: Do we need toilet paper? What about bread and milk? Is it bin night? It's your brother's birthday on Saturday, what would he like? Did you pay the electricity bill? I think little Becky's due for the dentist. Did we get the kids into after-school care this term? I think it's our turn to have Sam and Sam over for dinner. You know she's a vegetarian now? Your driver's licence is about to expire. What's that smell in the fridge?
Sound crushingly familiar? Well, Rodsky devoted years to interviewing couples – and yes, with broad strokes, she's talking about straight, male-female couples – about how they divide their emotional and domestic labour. And one of the things that happened was that she realised that there was a whole lot of assumptive nonsense going on about what men are better at than women.
"My favourite interviews were seeking out couples who had the same job – two shipping supervisors, for example," Rodsky says. "And the women were still telling me that they were the ones packing the lunches, signing their kids up for after school activities, picking up their kids when they're sick from school… And I'd ask the men why, and the men would say 'I don't have time'. Women would say, 'I find time'. Really, unless you've figured out how to bend the space-time continuum, you can't find time."
No, men's time was just seen as being worth more. Where as women's time, in many cases, was seen as infinite.
Watch: If a man lived like a woman for a day. Post continues after video.