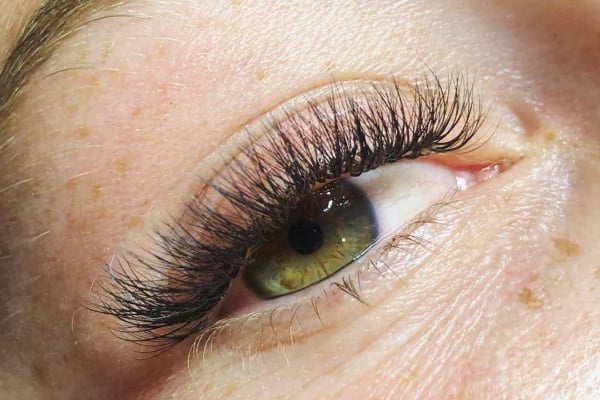 The first rule of getting eyelash extensions is simple. Talk about them all you want, but do not pull them out.
Any great lash technician will tell you this is the key to keeping your natural lashes long, thick and healthy. Unlike false lashes you can glue on for a night out, lash extensions are semi-permanently glued to the root of each individual eyelash so when you pull them out, you'll take your natural lashes with them.
Following this rule is hard enough at the best of times because once lash extensions start growing out, resisting the urge to touch them is near impossible.
WATCH: Here's what each of the star signs are doing in isolation (including the one who's definitely cutting their fringe). Post continues after video.
It's the same with grown out SNS or shellac nails, and once you start, you just can't stop. But with beauty salons and sole traders closed under social distancing restrictions, we no longer have the option of getting lash extensions professionally re-filled or removed.
And thus, the urge to pull, pick and pluck returns stronger than ever.
I get it. I really do. As someone who wore lash extensions for three years, I'll admit that yes, I plucked mine out many times. Sure, plucking until you're left with a pile of eyelashes in your lap is so satisfying, but I can tell you from experience, you'll end up with little to no real eyelashes left.
The result resembles a sad, plucked chicken. Or a hairless cat. But worse than how your lashes will look is how they'll feel if they get swollen or infected.