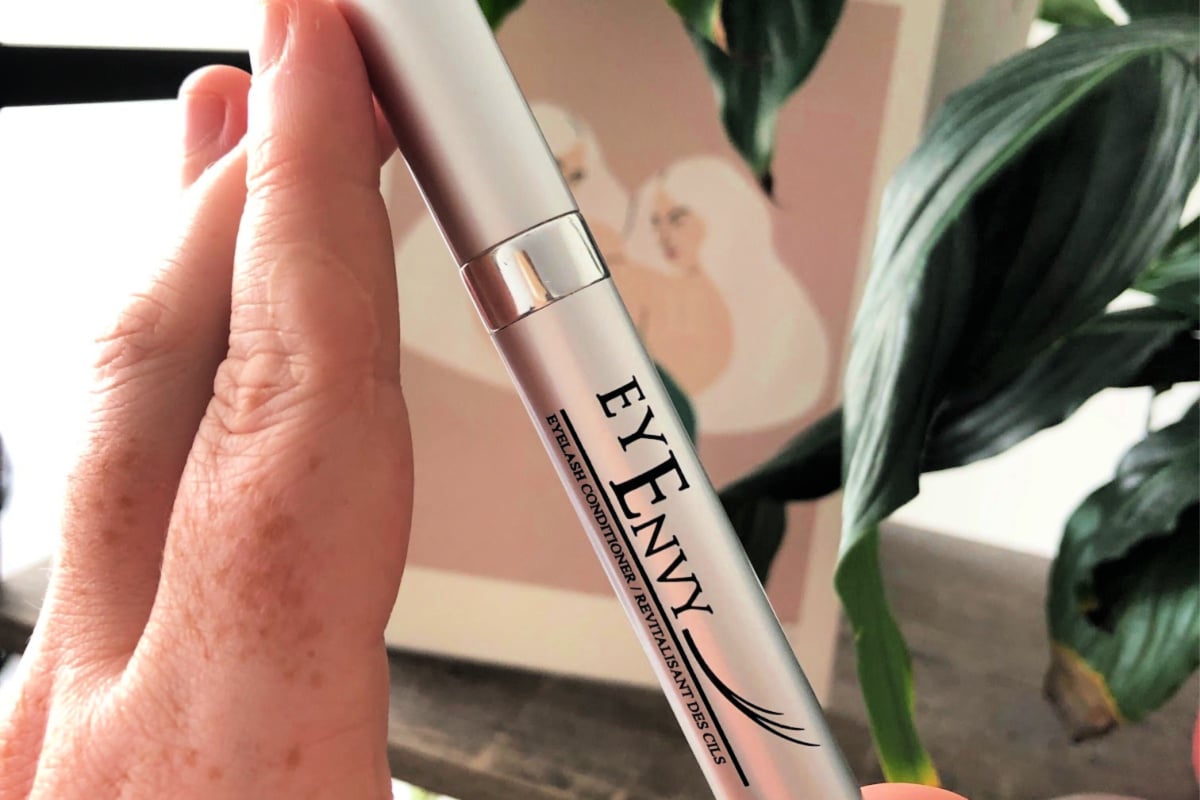 UPDATE: Now we're all in isolation, there's no better time to take up a new self care ritual, if you feel like it. Why? Well, because you've got the time! We thought now would be a great opportunity to remind you about this very excellent eyelash serum Senior Lifestyle Writer Amy Clark is obsessed with if you're keen on coming out the other side of quarantine with long eyelashes. Enjoy!
One of the first things I notice about people when I meet them is their lashes.
Strange? Maybe, but if I meet someone with lovely, long eyelashes, I can't help but ask them if they're real.
Most of the time, lash lifts, lash extensions or a really good mascara are behind them. But every so often, they're real.
WATCH: Here's an easy guide to doing your eyebrows at home. Post continues after video.
Last year, I met a woman called Linda on a cruise. Linda had the most amazing eyelashes I'd ever seen, which made me think they were obviously a really lovely, subtle set of lash extensions.
They weren't. They were her real lashes without mascara. I just about fell off the side of the ship because, having recently given up lash extension, I looked like a plucked chicken with tiny stubs for lashes and desperately needed a solution.
That's when Linda told me about EyEnvy and my life changed in a very small but quite important way forever.
EyEnvy is a lash conditioner serum that promises longer, fuller lashes within three months thanks to a combination of nourishing vitamins and peptides that targets the lash hair follicles.