There's no shortage of horror stories when it comes to eyelash extensions. Causing infections, making your eyelashes fall out – it's no wonder that many people are put off from trying the beauty treatment.
But for those that swear by them, eyelash extensions are the ultimate confidence booster and time saver. So what's the reality? We asked Melbourne's Studio 45 hair and beauty salon owner and senior eyelash technician Kerry-anne Fyffe who has over 10 years experience doing eyelash extensions for the facts.
1. Eyelash extensions will make your natural lashes fall out.
Not if they're applied correctly.
"If the extensions are applied correctly and to each individual lash, they won't damage your lashes but if they are applied with too much glue or if they are stuck together in clumps then they can," explains Fyffe.
"Eyelashes have a growth cycle of six weeks and then they shed so that's the reason why if you put lashes on individually, once they've grown out they'll fall out naturally with your normal lash.
"But if they're falling out in clumps because multiple lashes are stuck together then it's going to pull on the lash and it can hurt."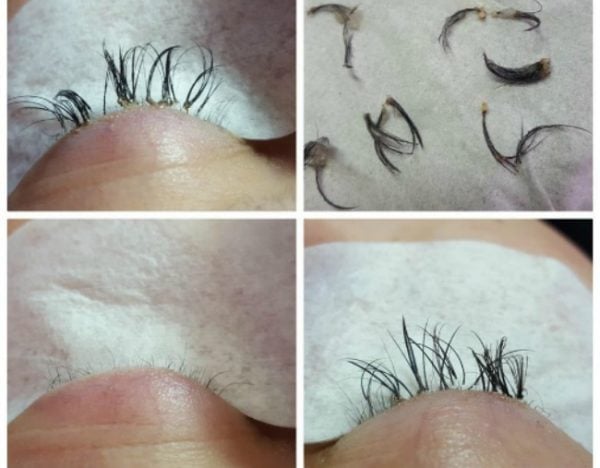 2. All lash technicians are the same.
While there are accredited courses now, Fyffe says there's no official qualification required to be an eyelash extension technician.
"So there are some people who are self-taught that could have learned from YouTube and then say they can do it," she says.
With nearly 11 years experience, seven years of which has been doing eyelash extensions full time, she says the best way to find a good, qualified eyelash technician is word of mouth followed by photos on social media.
"Even if I moved and I wanted to find someone to my lashes, it would still be hard for me to find someone who does them properly. I would first look at their photos, comments and reviews other people have made. Just word of mouth, it is really the best."