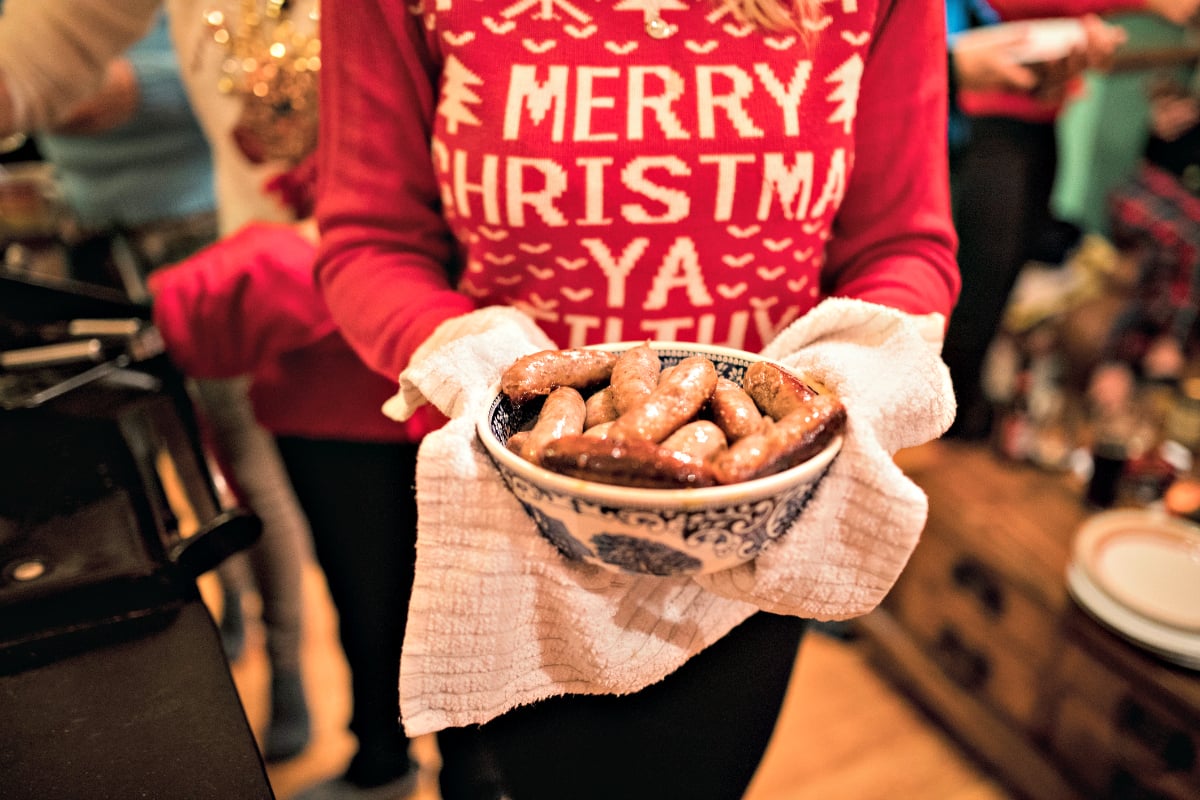 Christmas is coming – in fact, it's days away and there's something we need to talk about before embarking on our usual Christmas and Boxing Day feasts.
Our Christmas health. Ugh.
It's called the silly season for a reason – most of us use the holiday as an excuse to put our healthy lifestyles on hold for one, two, or 30 days in favour of chucking as much food and liquid down our gullets as possible.
Which is fun, at the time, but then comes the dreaded 'new year, new me' phase of trying to convince your body that binge fest never happened. It's not that great for your mental health.
Basically, what we wanted to know is, how much time of eatin' and drinkin' do we have before the hard work (because being healthy is hard) we put into our health over the year starts to come undone?
Can you really 'undo' a years' worth of burpees and probiotics if you binge for a few days (or weeks) over Christmas? And do we have the green light to slack off for a week or so?
To find out, we spoke to celebrity nutritionist and founder of Falling in Love with Food Zoe Bingley Pullin, and personal trainer and 28 by Sam Wood founder Sam Wood so you can go into Christmas Day and beyond feeling at peace with how much you'll put into your body.
When it comes to the food and alcohol bit, Bingley Pullin said whether or not you'll put on weight over Christmas comes down to a) how much you consume and b) your metabolism. Makes sense.
"For the average person, they are likely to gain some weight but provided they go back to their usual eating patterns and don't continue eating at an increase in calories, their weight should normalise," she told Mamamia.
"The time frame taken to return 'back to normal' will depend on the extent to which they overeat and how much weight was gained. If not much a week or two should see them return back."
Side note – thinking of giving up booze in the New Year? here's what might happen to you. Post continues after video.
Short term, the affect going from a somewhat restricted diet to over eating will have on your body is more about how you'll feel.