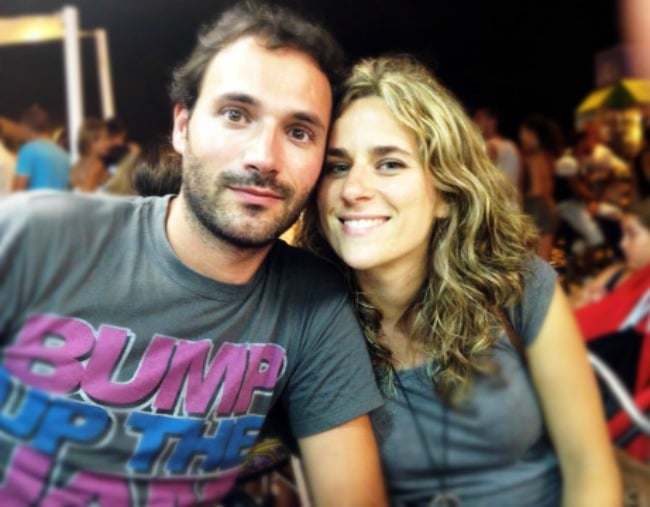 People routinely underestimate the pain of heartbreak.
For some of us, it physically hurts. For others, it comes with all the symptoms of grief – the sadness, the anger, the loneliness.
An experience common to many of us is breaking up with the person we really thought was 'the one'. Whether we were dumped, or did the dumping, it's particularly difficult, because it's an experience you never thought you'd have to deal with. Perhaps you had pictured your entire future with this person, imagined having kids, and assumed you'd grow old together, never having to learn who you were without them.
It's a profoundly excruciating time, and one that leaves you feeling like no one else has ever, ever been through this.
So we asked four women about the moment they broke up with the person they thought they would marry. What happened? How did it feel? And how did they get over it?
Emma: "I felt like I was going to throw up."
Emma* had been with her boyfriend for five years when he asked to come over late on a weeknight. They didn't live together – both still living at home with their families – and while it was normal for him to stay over, it was usually planned in advance.
"I could tell something was wrong, but tried to ignore it," she says.
When her boyfriend arrived, he seemed rattled. They spoke for about ten minutes before he became visibly distressed. He told her his feelings had changed, and he just couldn't be with her anymore.
"I felt like I was going to throw up," she says. "It actually didn't feel real. I had imagined I would spent the rest of my life with this person, and out of the blue, that was just gone."
The next few months were some of the toughest Emma has ever had. She'd be okay for a few days, and then be struck with feelings of profound sadness. She hated having to tell everyone, because it meant it was real.
"It was six months before I even thought about dating anyone else, but by that stage, I was actually feeling pretty good," she says. There were some bad dates – really, really bad ones – but there were some good ones too.
"You think you'll never find anyone like them [her long-term boyfriend] again, but the truth is, you can. There are lots of good people, and you learn a lot about yourself when you're dating."
Two years later, Emma doesn't feel sad when she thinks about the break up, although remembering that night still makes her feel sick. "In hindsight, it needed to happen," she says.
Sophia: "I had just had enough."
Two years into her relationship, Sophia* realised a harsh truth about her partner.
He was never going to commit.
Even when she tried to make plans for the weekend, his response was ambiguous. Talking about the next few years was completely out of the question.