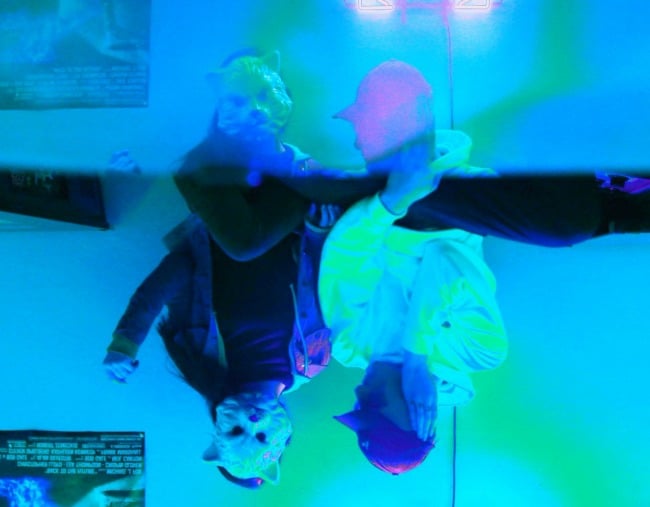 It's not uncommon for breakups to come as a surprise to one or both parties, but is rarer – at least for the majority of us – for them to unfold LIVE on Twitter.
That's exactly what happened for "nohidea" and "youknowlimbo". (Yes, they are their Twitter handles, not strange names forced upon them by their parents, thank goodness.)
this has been the best year of my life and you're the number one reason why ~ thanks for being exactly who you are 100% of the time. happy birthday, my love. you are the most inspiring and incredible human i've ever encountered. i love you so insanely much ❤️ pic.twitter.com/rMjgTIuv6M

— limbo (@youknowlimbo) November 11, 2017
The couple in happier times.
It started with a seemingly innocent "inspirational" tweet that's let just saw was a little out of touch.
"Yo. Save up $3-4k and quit your job. Seriously, that money could easily last you six months if you're wise with it," nohidea wrote.
"SIX MONTHS of 12-16 hours of free time, every. single. day. That is damn near long enough to actually get really f***king food at something. What're you afraid of?"
yo. save up $3-4k and quit your job. seriously
that money could easily last you 6 months if you're wise with it.

6 MONTHS of 12-16 hours of free time, every. single. day.
that is damn near long enough to actually get really fucking good at something.

what're you afraid of?

— your dad (@nohidea_) December 4, 2017