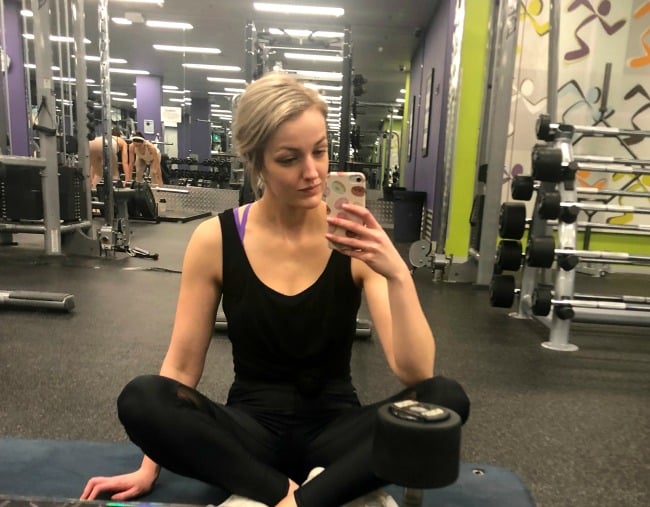 My face was covered in a lovely concoction of tears and snot when my psychologist asked the question I had been dreading.
"Michelle, how often do you exercise?"
Crap.
The preceding months had been shadowed by a dark fog; according to my anxiety-riddled mind, death and danger were suddenly everywhere. If family or friends were travelling by car, I would ask them their estimated time of arrival. Why? Because I'd memorised the road toll, of course. If they didn't answer their phone when I called to ensure they arrived safely, I presumed not that they had stopped at McDonald's for a McMuffin, but that they must be dead.
The moment I knew I needed help, I was googling VicRoads' instant traffic updates with one hand while juggling the phone to my sister's boyfriend in the other. "Do you know what roads she was taking?" I asked him (he didn't). "She was supposed to arrive 15 minutes ago and I want to find out if there are any accidents in the area."
Welcome to the family, buddy.
Perhaps not-so-surprisingly, when my psychologist asked me that dreaded six-word question in our first appointment together, my answer was "zero". Besides the odd walk here and there, I hadn't exercised in at least six months. Chronic lung problems – the same problems that have seen me admitted to hospital almost every year since I was a toddler – stopped me.
I'd been exposed to the spiel about "happy hormones" before, but until that point, the only recommendation I'd heard for anxiety management was aerobic exercise; running, my lungs' kryptonite.
"I don't care what exercise you do," my psychologist told me in that kind-but-firm psychologist-y tone that sits somewhere between girlfriend and school teacher. "The next time I see you, I want to hear you're exercising at least a few times a week."