I'm laying in bed, terrified. All day I've felt as though I've just skipped a stair and am desperately trying to regain my composure, or I've forgotten something very important. Something in my gut just doesn't feel right.
Has something happened to my mum? Did I make a big mistake at work today? Am I feeling guilty because I haven't spoken to that friend I used to work with four years ago? Am I neglecting my dog because I only walked him for 20 minutes today? Was it rude that I didn't say "bye" to my colleague? Am I not eating enough fruit and vegetables?
When most people think of anxiety, they imagine a pounding heart and sweaty palms. And indeed those physical sensations are very much features of panic. But the lived experience of anxiety is so much more than feeling worried or on edge.
People who live with anxiety suffer a whole host of unusual symptoms that we rarely talk about – and it's time to lift the lid.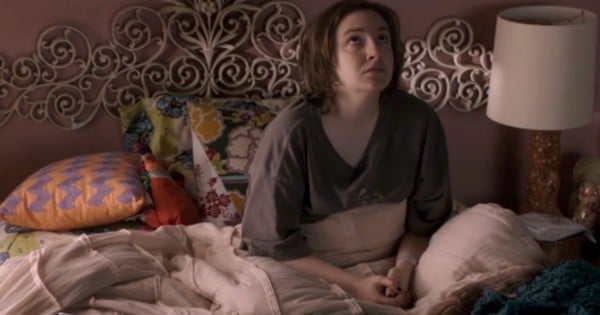 1. "I feel like I'm in a dream..."
Dreamlike feelings, or the sense that you are almost watching yourself from above, can be a symptom of severe anxiety. Anne Marie Albano,  an associate professor of medical psychology from Columbia University Medical Center, says that anxiety sufferers may feel as though their surrounding aren't real, or they're going through the motions without actually being present.
In psychology, this experience is referred to as "depersonalisation", where one feels as though their thoughts and feelings "do not belong to oneself". The reason for this is that the body is so anxious that it has generated a fight or flight response. As a survival mechanism, our brains are eliminating any "unnecessary stimuli" - hence why we feel disconnected from the world around us.