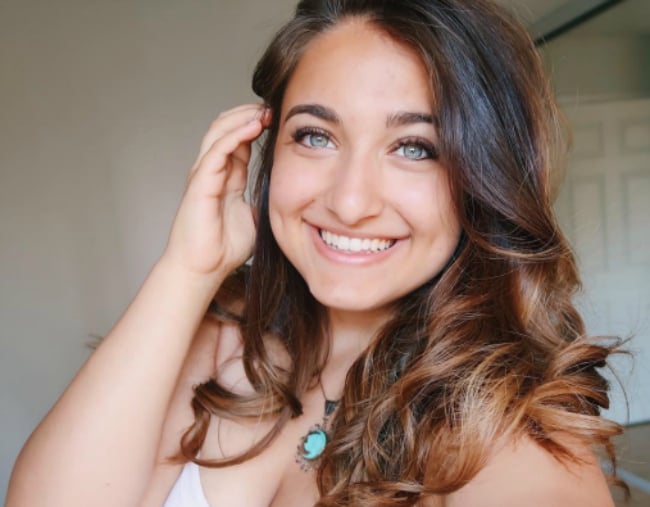 A body positivity campaigner has shown her followers the trick to getting a thigh gap – and we love her for it.
With two side-by-side photos posted to Instagram, former personal trainer and current confidence coach Mary Jelkovsky proved how very silly the body trend is.
The key to getting a thigh gap, she says, is separating your thighs.
In the first photo, the eating disorder survivor angled her legs to create a space between her legs, and in the second, embraced her "mermaid thighs" with a more comfortable pose.
Mary, who has gained a following of more than 50K for her refreshingly honest Instagram snaps, captioned the image with a message of positivity.