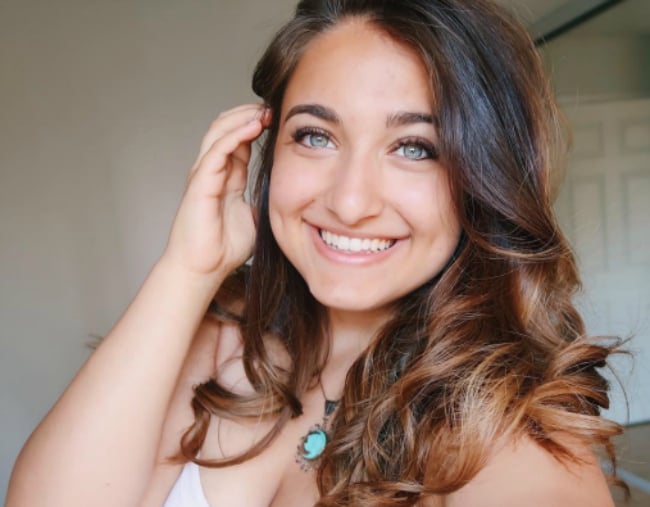 A body positivity campaigner has shown her followers the trick to getting a thigh gap – and we love her for it.
With two side-by-side photos posted to Instagram, former personal trainer and current confidence coach Mary Jelkovsky proved how very silly the body trend is.
The key to getting a thigh gap, she says, is separating your thighs.
In the first photo, the eating disorder survivor angled her legs to create a space between her legs, and in the second, embraced her "mermaid thighs" with a more comfortable pose.
Mary, who has gained a following of more than 50K for her refreshingly honest Instagram snaps, captioned the image with a message of positivity.
The former bikini fitness model said that when she was a personal trainer her go-to question to clients was: "What area(s) do you want to work on?"
"The answer became so predictable and redundant that I eventually stopped asking," she explained.
"Can you guess what it was? Yup, it was ALWAYS either tummy or thighs."
Those Two Girls talk thigh gap with their trademark hilarity. 

Mary said she was sad to hear women describe their legs and midsection as a "problem area" or who wouldn't go to pool parties until they lost weight.