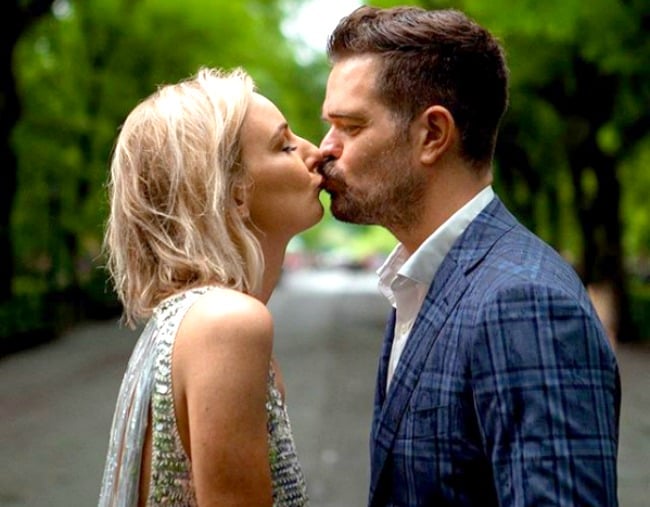 My decision to elope shouldn't have been a huge surprise to those around me. I like to approach life with my own set of rules.
So when the conversation of marriage came up for my partner and I, I approached it the same way like I do for many things by asking: What works for us?
After we got engaged and started to plan a wedding very soon after, it wasn't feeling fun. I felt stressed by all of the options, we fought about how much it should cost and it made me anxious to think about combining the vows ceremony with a big boozy party. I was worried about pleasing everybody and relying on people that hadn't always proved to be reliable. I didn't like the idea of being watched as I promised my life to Ben. It all felt too much. So once we made the decision to elope, as nervous as I was, I also felt excited and… free.
We eloped in New York City and it was a magical feeling once the news was finally out amongst loved ones, Instagram followers and my favourite local barista. After most people squealed with a shocked 'Congratulations!', the same question kept coming up. This question was asked with a unique, nervous tension. It was as if the person asking had to act with such care, as if they asked too quickly or too abruptly, a potential bomb could explode right there between us.