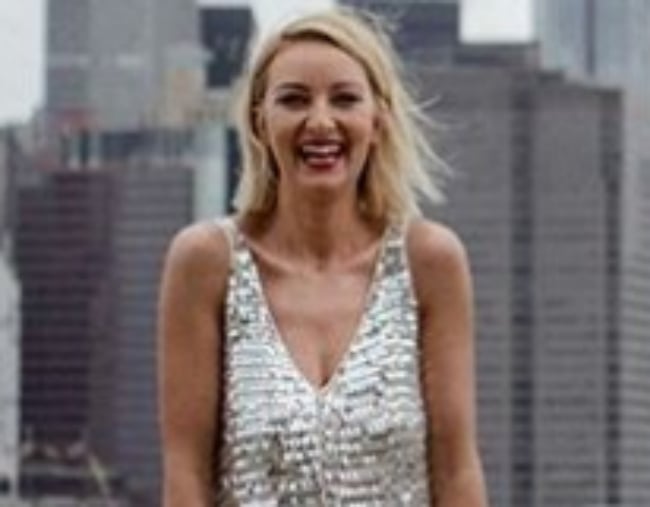 For many women, finding a dream wedding dress can be incredibly stressful. Will it be too formal? Will it be formal enough?
Stacey June, however, one half of the Thinkergirls podcast, has found the perfect wedding outfit… but it's not a dress at all.
AND IT'S PERFECT.
She announced on Sunday that she and her partner Ben Jenkins eloped in New York City earlier this month. And to celebrate tying the knot, Stacey wore a silver, glittery mid-calf jumpsuit,
It's sparkly. It's breezy. It's effortlessly fun and classy at the same time.