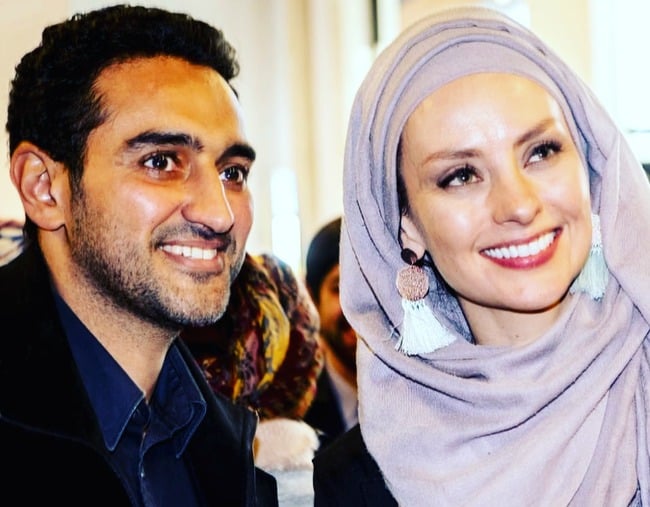 From the outside, Susan Carland and Waleed Aly appear to have a pretty happy marriage.
And now the academic has given us an insight into just how their marriage has managed to stay so strong for so many years. (They were married way back in 2002.)
"The secret to being married more than 16 years?" she wrote in an Instagram post on Tuesday.
"If my husband ever tries to look better than me in a photo, I shut that thing down."
The images next to those wise words is one of the pair looking sweet together, and another of Susan holding a hand over Waleed's face.
Look it's not the important piece of advice we were hoping for, but if it works for these two, we'll take it on board.
In November last year, Susan (jokingly) nominated herself as Wife of the Year after sharing a text message exchange between herself and Waleed.
It would seem Waleed had some trouble locating the television remote which was in the drawer under the television the whole damn time. 
"Any fair assessment would concur I deserve a Wife Of The Year parade and scholarship set up in my name for this example of super-human restraint and angelic forbearance. I wasn't the one to first point out that the remote we searched for late last night (with me getting increasingly snappy and frustrated ) was WHERE HE HAD IN FACT 'LOOKED'," Susan captioned the image.
Waleed and Susan have two children together – Aisha, 14, and Zayd, 10 – and have managed to survive the strains of studying, competing work schedules and raising a family.
Kristen Bell and Dax Shepard are another couple we admire.