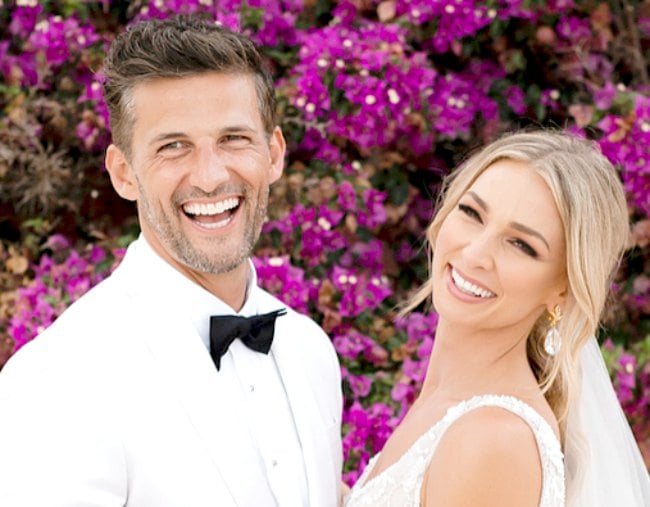 Lindy Klim and her now-husband Adam Ellis tied the knot in a stunning wedding ceremony in Tuscany yesterday.
They're the latest celebrity couple to hold their nuptials in the oh-so romantic country of Italy.
Yep, it seems many couples agree the European nation is the perfect setting for an exclusive destination wedding.
In June, Bachelor couple Anna Heinrich and Tim Robards spared no expense in their gorgeous southern Italian wedding at the Masseria Potenti hotel in Puglia.
Their wedding – in which Anna walked the aisle in a $15,000 Steven Khalil dress – was book-ended by a very glam European holiday.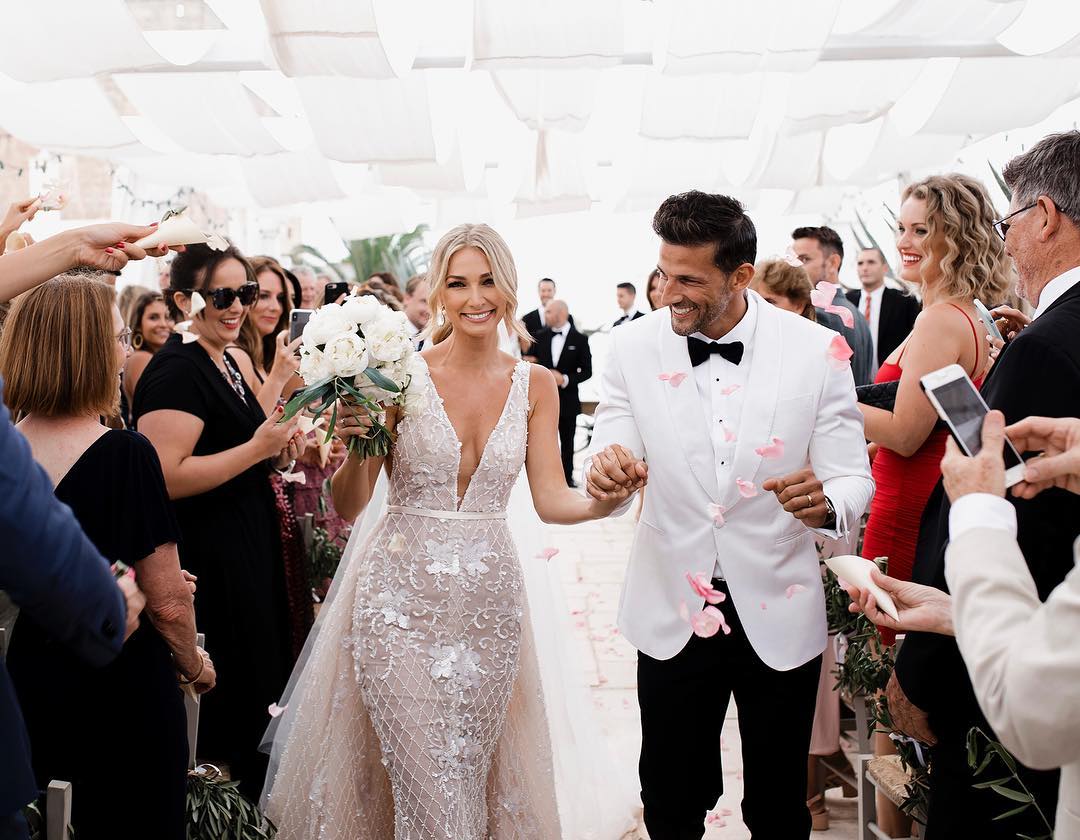 Lindy and Adam similarly took the opportunity to travel around Italy before marrying at a Tuscan winery to the backdrop of rolling hills.
Italy was also where fourth season Bachelor couple Snezana Markoski and Sam Wood planned to tie the knot before a planned-not-planned pregnancy delightfully derailed their plans.
In May last year Sam told NW magazine, "We went to Europe and we found a tentative venue on the Amalfi Coast."
"I said to Snez, "I bet you as soon as we find something and pick a date, you'll get pregnant" and, sure enough, she did."
The couple haven't announced a date for their postponed wedding since the arrival of baby Willow in October last year, but Sam this week shared on Instagram they were jetting over to Snez's family's home country of Macedonia. Perhaps a stop on the way to Amalfi?
Planning you own wedding? We've got a podcast for that. 
Subscribe on iTunes or wherever you get your podcasts.
Karl Stefanovic and Jasmine Yarbrough haven't revealed where their wedding will be held later this year, with the Today Show last telling Kyle and Jackie O in June that they hadn't decided on a venue. After attending a friend's ceremony in Tuscany last month we wonder if the Italian region has made it to their shortlist.
Women's resort wear fashion designer Rae Temily married Australian Businessman Jack Bedwani at an outdoor evening Tuscan ceremony before travelling to Sardinia to continue celebrations.