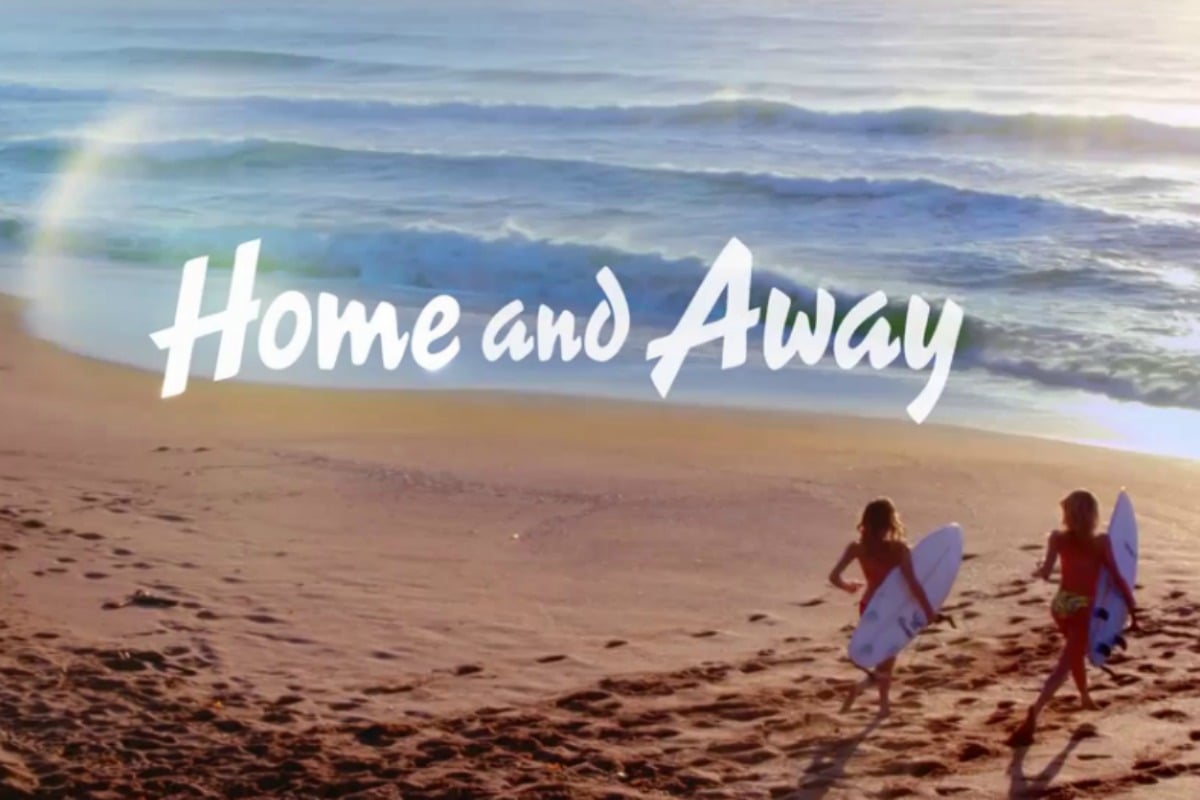 Let us all take a moment to appreciate the wonderfully batsh*t world of vintage Home and Away.
And while we're at it, the entire fictional suburb of Summer Bay, that some of us only recently discovered isn't an actual place on the NSW coast.
In the late 90s/early 2000s, the soapie was the giver of many great gifts, including but not limited to:
Alf Stewart repeatedly shouting Flamin' Galah and generally being furious at everything and everyone for reasons that were never apparent.
The very funky opening jingle in its 2000s form below, which many of us (my siblings and I) were convinced the lyrics were "cosserage day" (?) not "closer each day".
The inspiration, much to our parents' and teachers' objections, to have our school uniforms hemmed well above our upper knees. Well above.
In hindsight, it was also the era of pretty messed up plotlines that we're not so sure would fly in 2019.
Some of them involved cults, many of them involved pregnancies, and one was quite easily the most savage move by a dying person we've ever borne witness.
Here are seven utterly nuts Home and Away storylines we desperately need to unpack, and we'd like to remind you that it has always aired at 7pm:
When Kirsty Sutherland fell in love with her sister's rapist.
Right. Well this one was just f*cked.
Cast your minds back to 2003, when Christie Hayes' character Kirsty Sutherland fell in love with (and later married) Kane Phillips (Sam Atwell), despite the fact that he had RAPED her sister Dani (Tammin Sursok).
Um.
NO.
That's not OK Channel 7.
Speaking to Digital Spy this week, Christie herself wholeheartedly agreed, saying she didn't think such a storyline would ever air in 2019.
"That would never be okay now!" she told the publication, and we don't know why it was ever OK in the first place but moving on…
When Tash thought she had fallen pregnant to the leader of a cult's son.
Isabel Lucas' character Tash was truly fascinating… We are quite literally in awe of whoever came up with such a being.
She was raised in a fortress camp in the bush by parents who were madly preparing for Y2K (standard), but when they died protecting their camp in a bushfire, Tash was forced to flee.
Naturally, she spoke nothing but pig latin when she was found washed up on a beach, but the best Tash plotline by far was when she joined one of the many cults floating around Summer Bay.