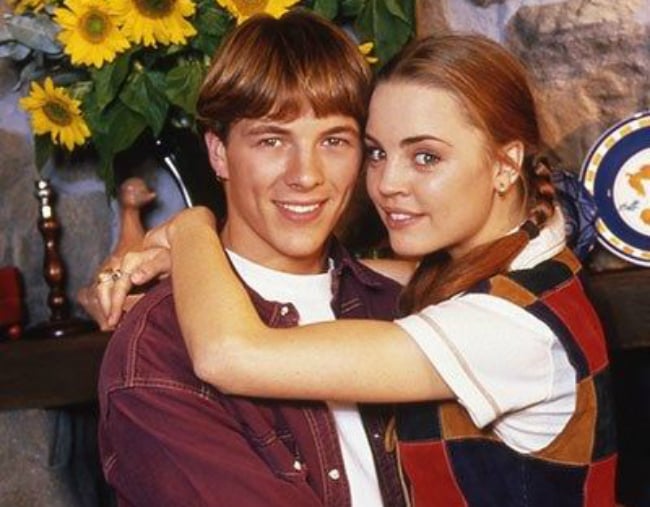 To the many Home and Away viewers across Australia,  Shane and Angel's onscreen romance in the mid-90s seemed perfect.
More than 20 years later, however, it turns out relations between the two actors – Dieter Brummer and Melissa George – were far from agreeable.
According to News Corp, in the program Home And Away: Endless Summer which will air on Tuesday, July 17 to celebrate the program's 30th anniversary, Brummer said that the couple was under a lot of pressure to put on a happy face.
"We had to look like the perfect darling couple in public," he said, adding that in real life the couple was far from that.
"It wasn't like anything off screen… It was all on screen," he added.
In an interview with Now To Love in 2012, Dieter Brummer said he hadn't spoken to Melissa George since he asked for his character to be killed off to escape the on-screen romance now 23 years ago.
Brummer said that the actress had "diva" demands on set.
"I think they were unnecessary and a bit ridiculous – but then that's Mel," he said.
"We may have been love interests on the show but the chemistry was far from real!" he continued.
In the Home and Away special, Ray Meagher also speaks about how the introduction of the River Boys to the series in 2011 was a mistake.
"Sex, drugs and rock'n'roll wasn't the basic mission of Home And Away and so to have the show weighted heavily that way, in my opinion, was a bit of a mistake," the actor said.
Home and Away: Endless Summer will air at 7:30pm on Channel 7, 17 July.