Sometimes I find myself laying awake at night wondering: 'Oh… what ever happened to Brum?'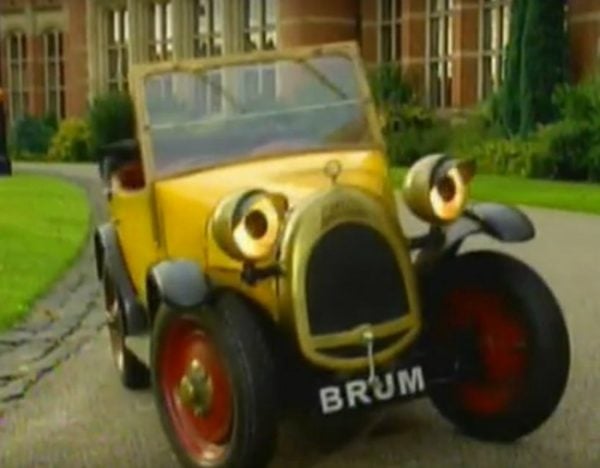 He was a car but he was also a person, and he was always going on adventures and getting himself in trouble. When I think about it now, every episode was virtually identical which you'd THINK would become repetitive, but it didn't, because Brum was an artificially intelligent self driven car and to a four-year-old that concept is endlessly fascinating.
Brum is just one of the things you will absolutely remember if you grew up in the 90s. Here are 10 of my favourites:
1. Babar
You know what's been a little absent in our lives for the last, oh... I don't know... two decades?
Babar. 
Babar was an elephant who could speak, and in case you were wondering, I absolutely still remember how to play the Babar theme song on the keyboard.
LISTEN: Were you part of the Harry Potter generation? We discuss on Mamamia Out Loud. Post continues. 
He was French and classy AF. His feet were super flat, given he was an elephant, and his dad wore spectacles because I guess the only thing between an elephant and being able to read was a pair of good glasses.
A whole generation grew up wishing their parents were French elephants and no wonder we turned out like... this.