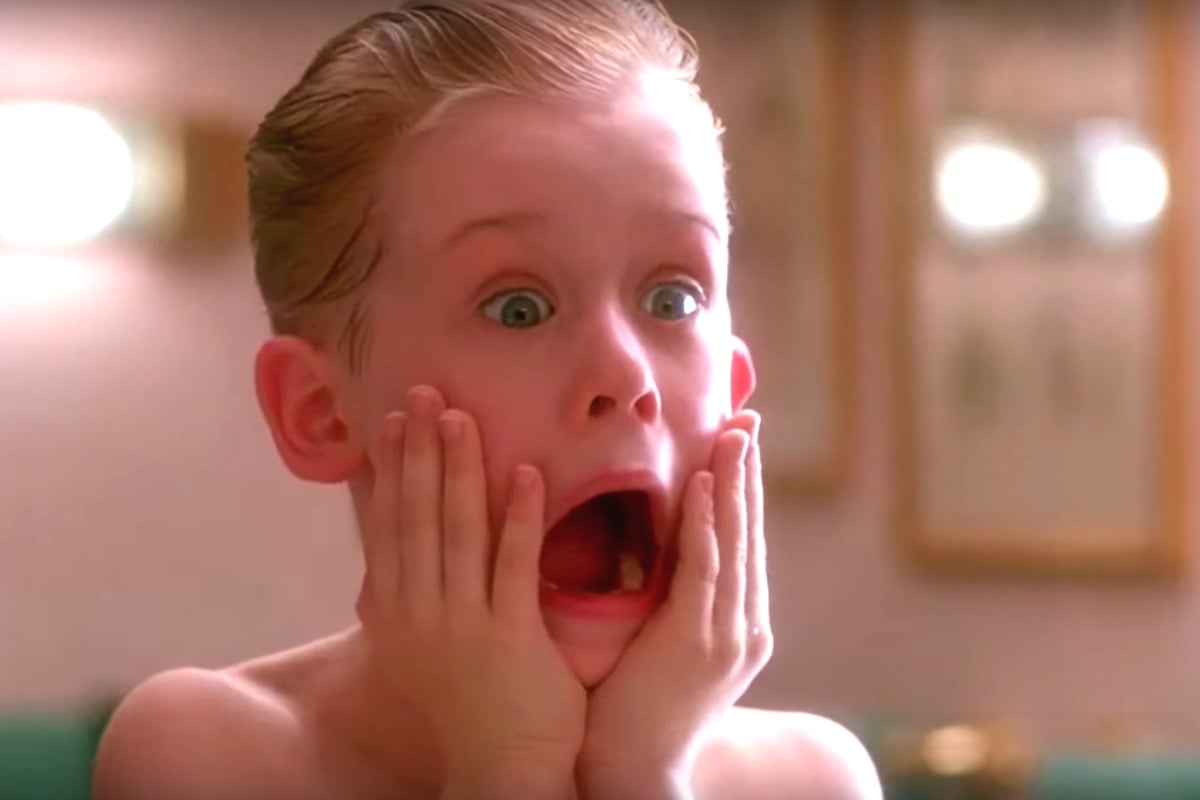 In 2020, Macaulay Culkin will turn 40.
Just… Let that sink in.
But for many of us, he'll forever be boisterous eight-year-old Kevin McCallister.
Macaulay Culkin reprised his role as Kevin for a 2018 Google Home commercial and it is everything. Post continues below video.
It's not really Christmas until you've watched Home Alone, the film that made Culkin one of the biggest child stars of all time.
Although you can definitely recite Home Alone word for word (and the franchise is the reason every single one of your friends will caption their December 25 Instagram posts with 'Merry Christmas, ya filthy animals'), here are 25 things you might not know about the original 1990 classic.
1. The role of Kevin was written specifically for Macaulay Culkin.
Writer John Hughes had Culkin in mind when writing the screenplay and then recommended him to director Chris Columbus. Columbus wanted to see who else was out there, so auditioned more than 100 other kids.