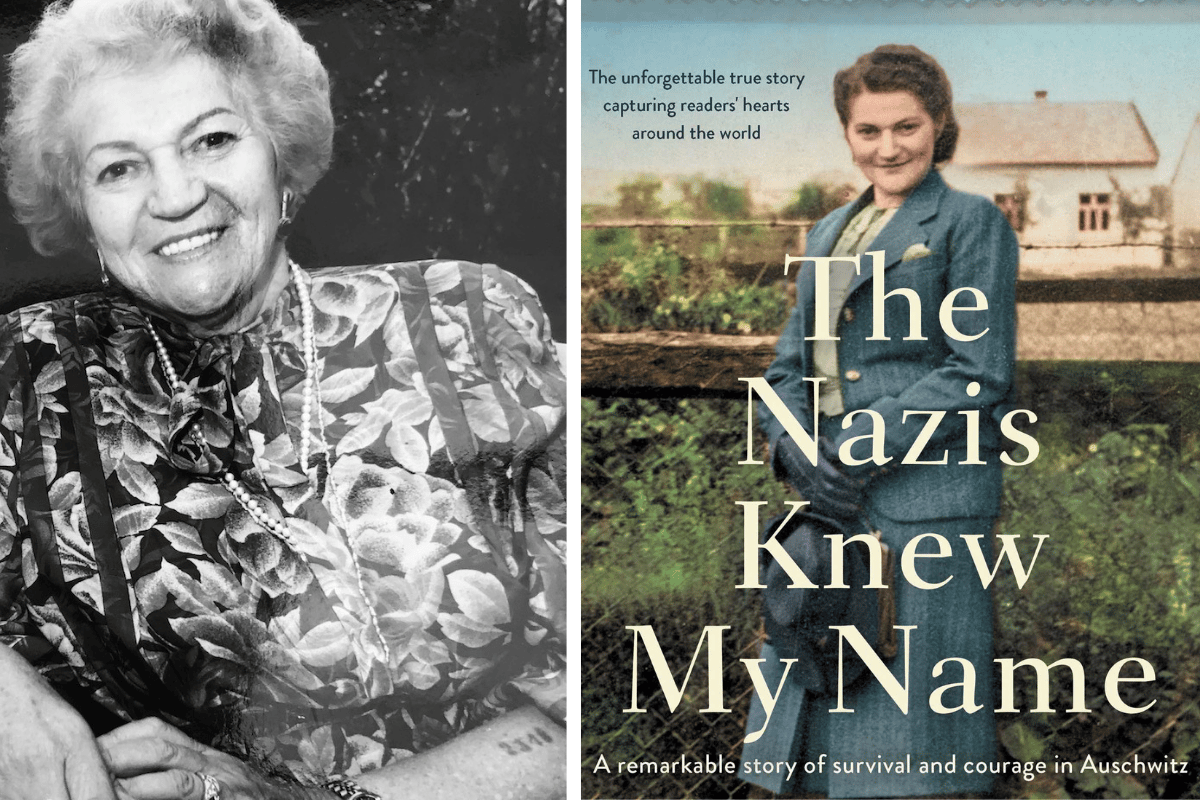 Holocaust survivor Magda Hellinger had 'chutzpah'. There's no doubt about it. 
She was a woman of courage, audacity and confidence, using her smarts and nerve to save hundreds of lives during her time in Auschwitz from 1942 to 1945. 
Magda, much like so many others who were exposed to brutality, wasn't expected by the Nazis to have made it out of Auschwitz. But she did. And her story did too, thanks to Magda's daughter, Maya Lee. 
In a new memoir, The Nazis Knew My Name: A remarkable story of survival and courage in Auschwitz, Magda's incredible story is being shared with the world.
What makes Magda's story so different from other Holocaust accounts, is that Magda was a prisoner functionary: an involuntary prison leadership role where the Nazis forced Magda to keep order, perform administrative tasks, supervise food distribution and make sure the women in her block were healthy. If order was not maintained, Magda herself would face serious consequences, in the form of a gas chamber. 
"She didn't have any real power. But somehow her strategies and manipulation worked. She did everything she could to survive and help others. It was a dangerously fine line: using every possible opportunity to save lives while risking execution," daughter Maya said to Mamamia.
Today is also International Holocaust Remembrance Day, where we commemorate the six million Jewish lives and millions of others who perished at the hands of the Nazis. It marks 77 years since the liberation of the Auschwitz Concentration Camp.
Watch: Holocaust survivor Eddie Jaku's advice for a good life. Post continues below. 
Magda's story.
In March 1942, 25-year-old kindergarten teacher Magda and thousands of other Jewish Slovakian women were deported to Auschwitz. The women were told they would be working at a shoe factory.
Less than 300 of the 7000 women and girls deported to Auschwitz from Slovakia survived.