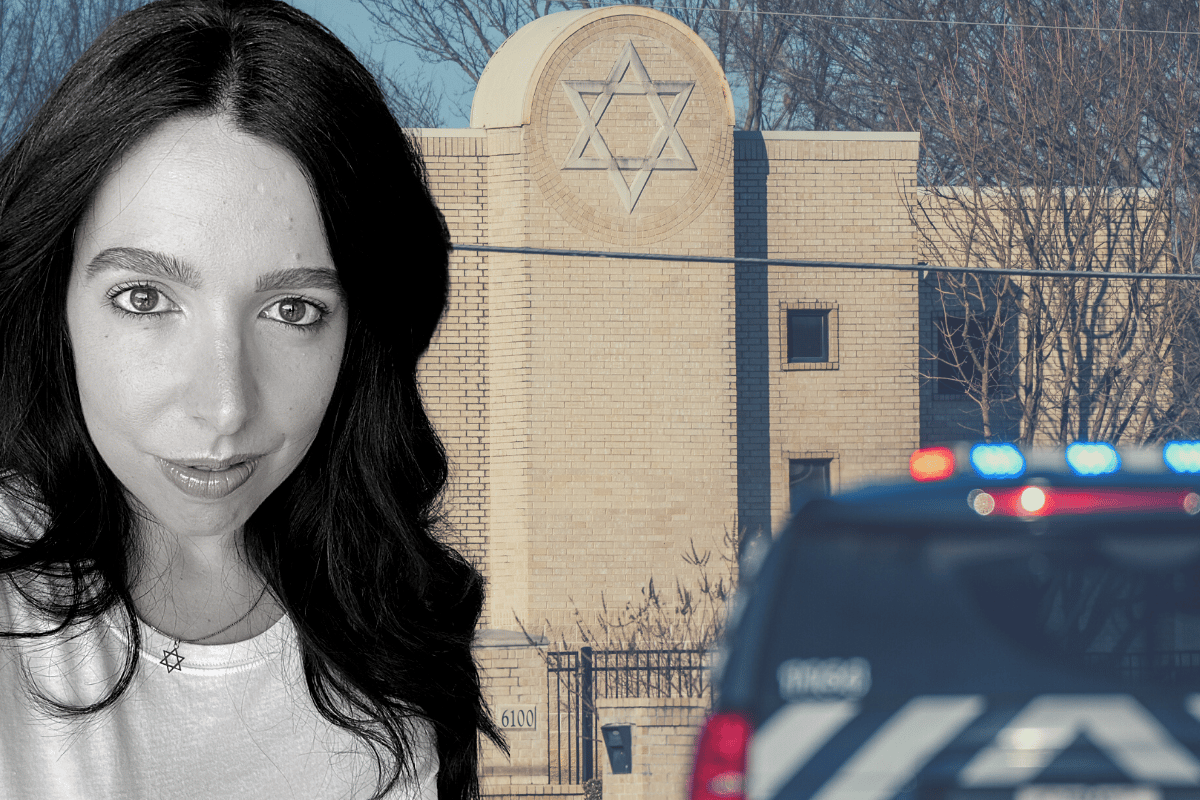 I had an escape route planned. 
If I heard someone enter by force from the main entrance, hopefully I'd have enough time to race to the back door, down the stairs outside. And run.
Hopefully.  
But what if someone was waiting on the stairs too? And what about everyone else left behind?
This is the reality of being Jewish in 2022 – In Australia. In the world. 
Treasurer and Jewish Australian Josh Frydenberg on the rise of antisemitism. Post continues after video.
We don't really speak of it out loud, but we're mentally noting the exits, silently devising the quickest way to evacuate our synagogues, schools and communal organisations. Because, what if?
Our institutions are often built with bulletproof glass, without exterior signage – so as to not draw too much attention – are surrounded by high fences and under the watchful eye of CCTV and armed security guards.
It all sounds a bit dramatic. But unfortunately, it's necessary. 
In the past year (October 1, 2020 - September 30, 2021), antisemitism increased by 35 per cent in Australia, according to the Executive Council of Australian Jewry's (ECAJ) Annual Antisemitism Report.
In Sydney, Jewish school children were threatened by a passing driver, who gestured motions of a spraying machine gun towards them.
In Melbourne, Jewish people had coins thrown at their feet when leaving synagogue.
In Brisbane, a man performed the Nazi salute outside a synagogue and shouted antisemitic slurs before he punched a Jewish man in the face and spat on him.
And in Perth, a Jewish family returned to their home to find it had been broken into, and vandalised with swastikas, antisemitic graffiti and the white supremacist code "14". 
The list goes on. 443 more incidents – and those are just the reported ones.
I know antisemitism too. They were the remarks hurled at me across Year 8 maths class, the casual university "jokes", stereotypes and micro-aggressions, and the "Christ killer" accusation from the mouth of a friend.