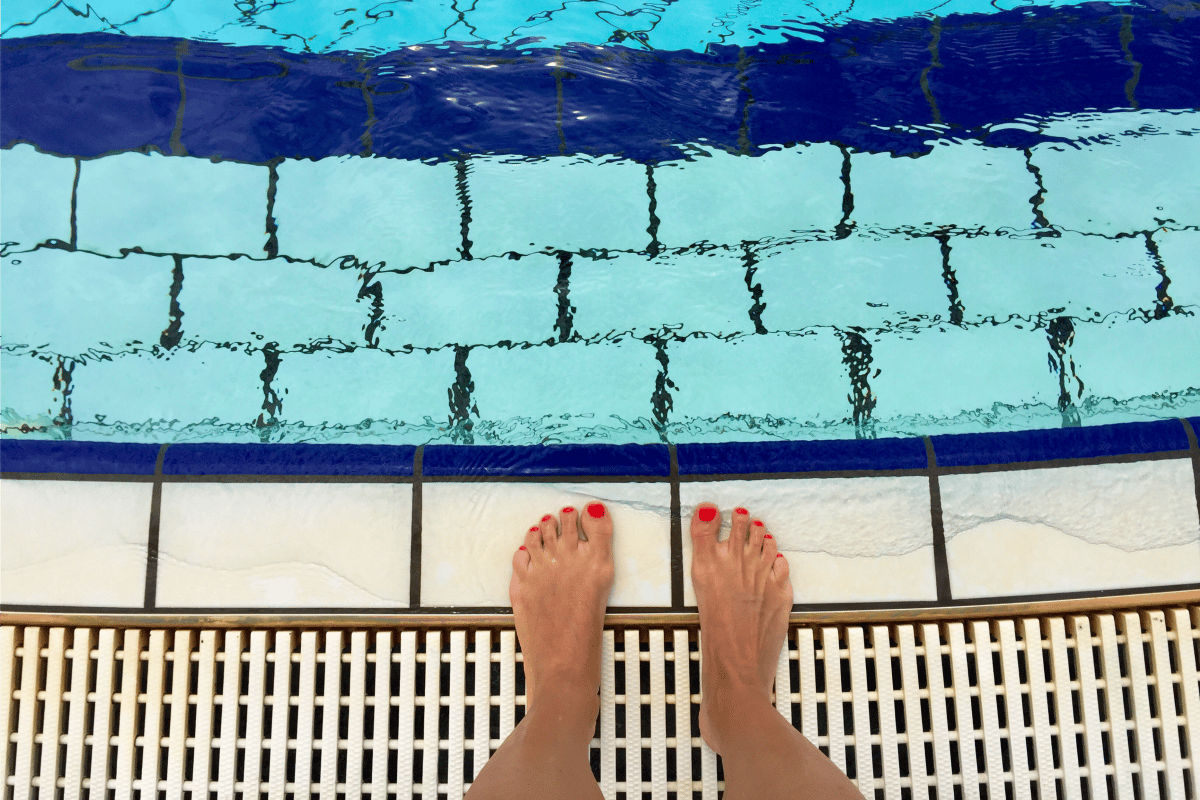 Last week an excited teenage girl scrambled out of a swimming pool, ready to accept victory. A champion swimmer for Anchorage's Dimond High School in the US, she had smashed her competition in the 100-metre freestyle event.
But moments after stepping out of the water, the teen was told she had been disqualified.
The reason? Her swimsuit was exposing too much of her buttocks.
In other words, the teenager had a 'wedgie', something anyone who has ever worn a one-piece has likely experienced.
The referee's call – which is now under investigation – has generated intense debate well beyond Alaska's close-knit swim-and-dive community, and prompted a larger discussion about how female athletes' bodies are scrutinised.
The referee who made the controversial call has not been publicly named and Mamamia will not identify the high-school swimmer who was disqualified, since she's a minor on the receiving end of intense attention.
Lauren Langford, a former coach of the swimmer, said she believes racism, in addition to sexism, was a factor, given that the teen is among the few 'non-white' athletes in a predominantly white sport.
One of Alaska's top swimmers who had just won her race was disqualified by a ref because of how her school-issued swimsuit fit her body. The constant policing of women's bodies is offensive, sexist, and wrong. This must end. https://t.co/DwzvOSiqLz

— Billie Jean King (@BillieJeanKing) September 10, 2019
Fuck this. Racing suits give me mad camel toe but I've never been DQ'd.
This poor girl is just trying to get the job done, nobody should be looking at her butt, let alone policing it. Totally unfair decision https://t.co/PCoj6zGwDQ

— Maddie Groves (@MaddieGroves_) September 11, 2019