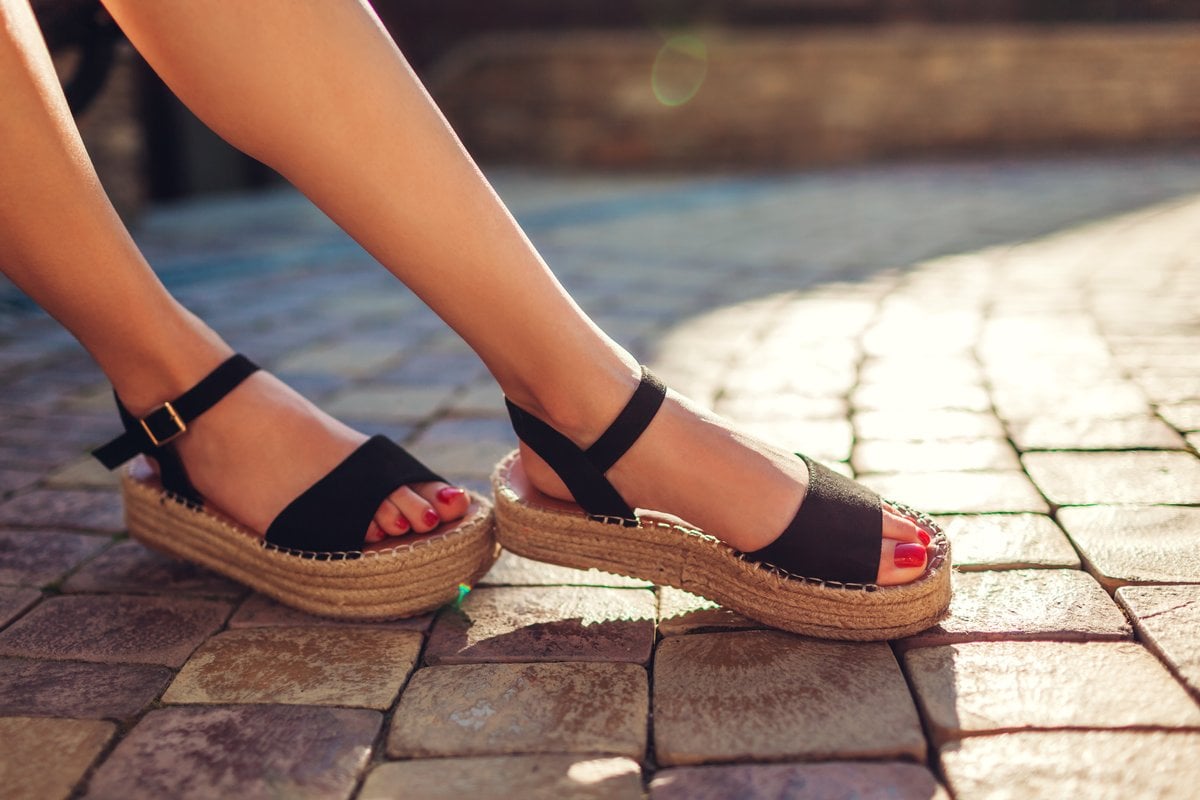 Guilty of neglecting your feet and now you're paying the price? Well, a You Beauty group member has come across an extremely affordable solution.
With the cost of living rising rapidly, people aren't willing to pay for professional pedicures anymore, and we get it. Who wants to spend $50 getting their feet scrubbed when you can put that money towards groceries or fuel for your car?
Watch: Nail art that literally nobody asked for but we got anyway. Post continues below.
However, that also means that our poor feet are crying out for help, desperate for some love and care. With summer and sandal season fast approaching, it's not the ideal situation to be in. But fortunately, one You Beauty group member seems to have found a nifty product, resulting in baby smooth skin.
Cass Dominic swears by the Heros Chiropody Sponge, a $4 foot scrubber that promises to "wash corns and callouses away".
"Don't waste money on fancy heel exfoliates, get down to Chemist Warehouse and hand over a few dollar bucks for the chiropody sponge," she wrote. "My heels are smoother than a canned ham sliding along silk sheets."
Her post garnered plenty of attention, with fellow You Beauty members sharing their own positive experiences with the miracle sponge.