Somehow, treating yourself to a pedicure at your local salon or spa always ends up in the 'too hard' basket.
We get it: it can be super expensive, and for half the year our toes are kept hidden away from the world anyway, so why bother?
But your feet literally carry you around every day, so every now and then, it's nice to treat them to a little rest and relaxation.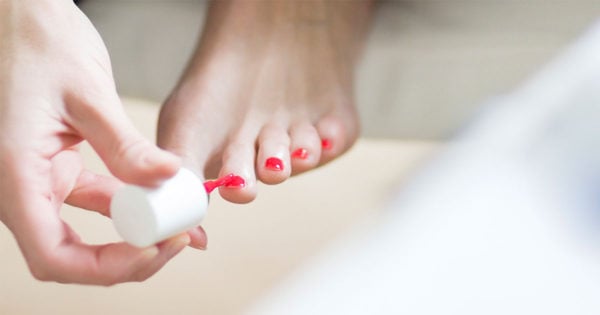 Luckily, you don't even have to venture out of your house to do it!
Here are eight easy steps to get a salon-perfect pedicure in the comfort of your own home.
So go on, treat yourself!
1. Start with clean, polish-free feet.
Sure, you may still have a bit of chipped, red polish on your nails from your last trip to the spa six weeks ago. But we're here for a fresh start.
So grab some nail polish remover and a cotton ball, swipe off dregs and start from scratch.
2. Soak the stress away.
Fill your bathtub (or even a bucket or bowl big enough for both feet to feet in) with warm water and a little bit of your favourite body wash.