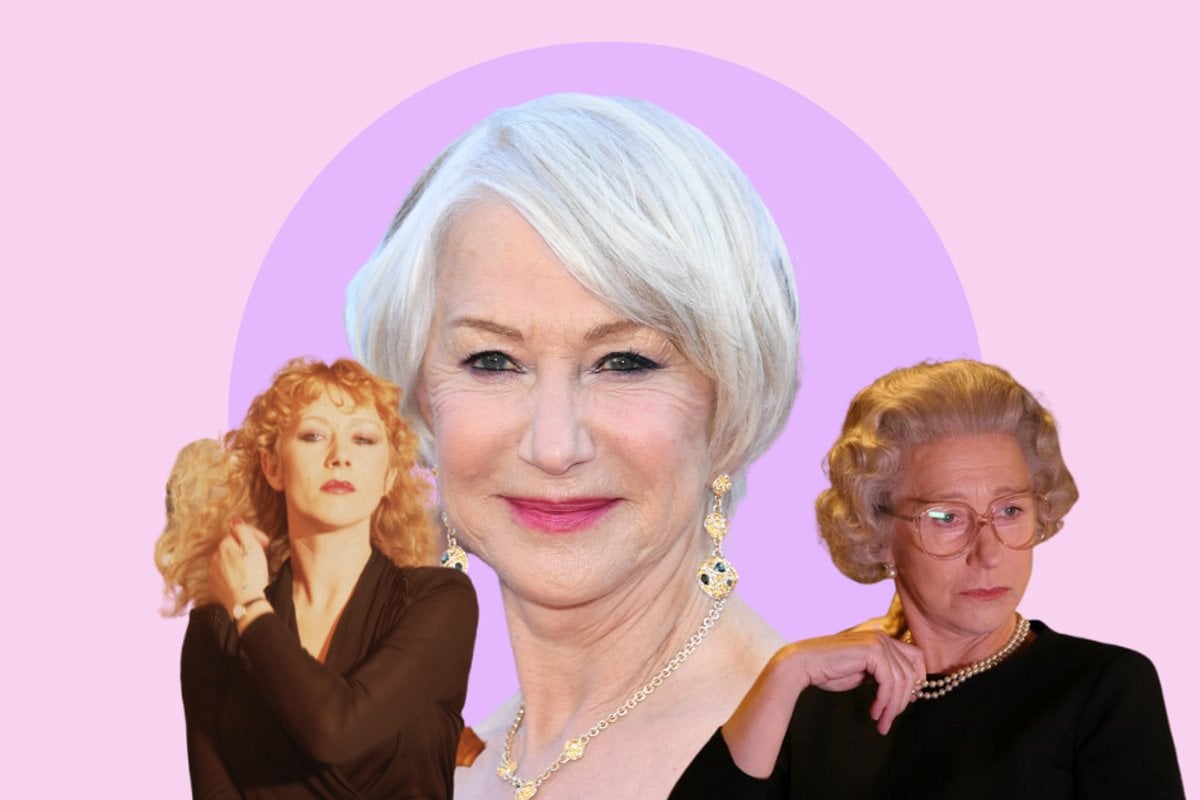 When Helen Mirren reached fame and fortune, she was in her mid-40s. 
And while it can be hard to imagine a world where the international A-lister's name was not in lights, Mirren's own success has truly been a labour of love and tireless effort.
"From the start, I never stopped working, but I wanted [fame when] I was 22," the actor told Closer in 2017. "I had a certain kind of success in Britain, but the kind of international success I got didn't come until after 40."
Watch Helen Mirren's life tips. Post continues after video. 
In a February 2022 interview, the 76-year-old Woman In Gold actor opened up about having a dual citizenship in both the US and Britain. She admitted the decision to become American was not one made in jest, but instead the result of an epiphany during the 9/11 bombings.
"I saw the second tower come down," she told PEOPLE. "I had an epiphany. I realised where my allegiance and my heart and my intellect lay in that confrontation between extremism, religiosity — all those things and everything that America represents.
"And I thought, 'I'm an American,'" Mirren added. "I got an American flag, and I put it outside my window."
While the Dame has conquered television, theatre and film, her rise to stardom has become a marvel all on its own.
Let's take a look back at her claim to fame and where she is now.
Helen Mirren's rise to fame.
Daughter of a Russian immigrant, the London-born actor was just 13-years-old when she watched an amateur production of Hamlet and realised her own dream to work in the arts.
"I was blown away by all this over-the-top drama," she told The Times. "We grew up without TV and never went to the cinema, so after Hamlet, all I wanted to do was get back into that world where all those fabulous things were possible."