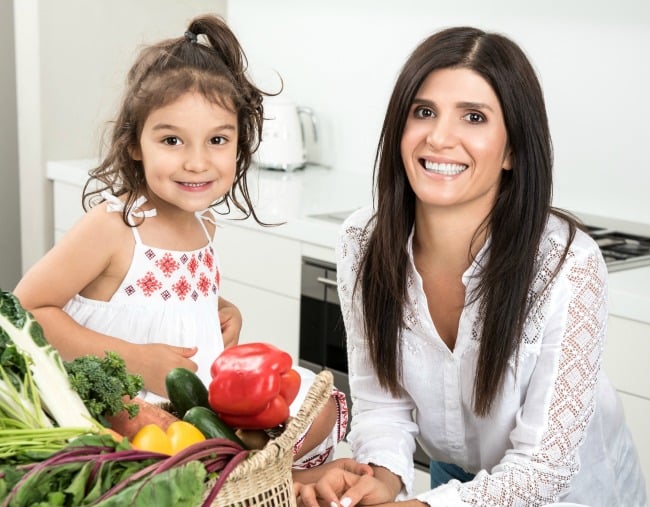 Let's face it, no parent has a lot of time on their hands. And the last thing you want to be doing during the school holidays is trawling round the shops with the kids in tow if you can help it.
Stock up on these healthy fridge and pantry staples and not only will you be ready to whip up a filling and nutritious meal at a moment's notice but you'll also be prepared to ward off the cries for snacks with an alternative to processed, sugary treats that your kids will actually eat.
Below, paediatric nutritionist, mother-of two and Wholesome Child author Mandy Sacher gives us tips on what to fill the fridge and pantry with these school holidays:
Fruit and vegetables.
Aim for a good mix of colours to maximise the phytonutrient benefits and go for organic wherever possible. If your kids love carrots, cauliflower, tomatoes and snow peas that's great, but adding in some asparagus, celeriac, kohlrabi and okra from time to time will ensure they are getting a range of nutrients. Step 3 in my book has some creative ideas for increasing veggies in your child's diets as well as some delicious recipes.
Because of the synthetic fertilisers and pesticides, it's best to go organic for any fruit you plan to eat with the skin on. Go with whatever's in season and again try to mix up the selection as much as possible with pomegranate, rhubarb and guava as well as apples, mandarins and kiwis.
Don't forget the fresh herbs and spices like mint, basil and ginger because they are packed with essential oils and nutrients too.
Dips, sauces and spreads.