The school holidays are coming once again and where as you might picture long sunny beach days with the munchkins, I visualise endless hours of being asked, 'but muuuum what can I do, NOW?' 12 weeks holiday per year is what most school age children receive, yet compare that with the average four-week allowance for working parents and you can see where the problem arises.
Holidays are awesome but school holidays are problematic. Leftover from a bygone era when mums mostly didn't work, there is a theory that school breaks are long because the kids were needed to help Papa on the farm.
Whatever the reason for their length, school holidays now are less about threshing crops and more about frantically organising grandparents, play dates and vacation care to manage the work/life juggle. iPads and days out at sweaty, overpriced trampoline parks also come into play.
Like many other mums I know, I work from home so it is my responsibility to care for, or organise care for my eldest son Toby during school holidays. While we want to spend time together, we also have one-year-old Leo at home and it is hard to find activities we can all tolerate around baby nap times. This means play dates or sporting camps are usually our best bet.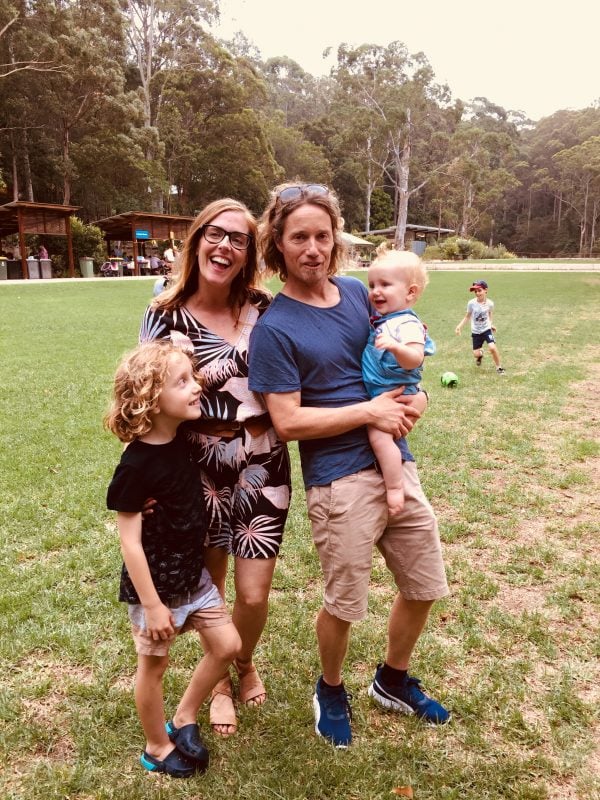 Toby is now in year two at school and I have made many mistakes in my quest to discover what works for us and the household as a whole during school holidays. Here are my top seven tips for surviving the break with your family and sanity intact:
1. Collaborate and investigate the options
In my desperation to keep Toby entertained and my work schedule on track, I have randomly booked in poor Toby for all sorts of holiday camps he wasn't that keen on. It worked for me, but seeing his sad little face at drop off broke my heart and I promised him - never again. We now discuss the activity options I think he might like and I talk to the parents of his friends to see if we can coordinate.
2. Get organised
Once you know what your child or children enjoy, book in early as possible as places on the good events, camps, daytrips and activities will fill up quickly. I was severely punished over Easter last year where I dragged my feet and Toby missed out on a 'laser tag' trip with a mate.
3. Plan something every day
Kids love a routine so on quiet days I try to replicate a school-style schedule around one main event, even if it is to just go for a scoot at the park for one hour at 11am. It is amazing how fast a day can go by with recess, lunch, afternoon tea and a bit of screen time thrown in for good measure.