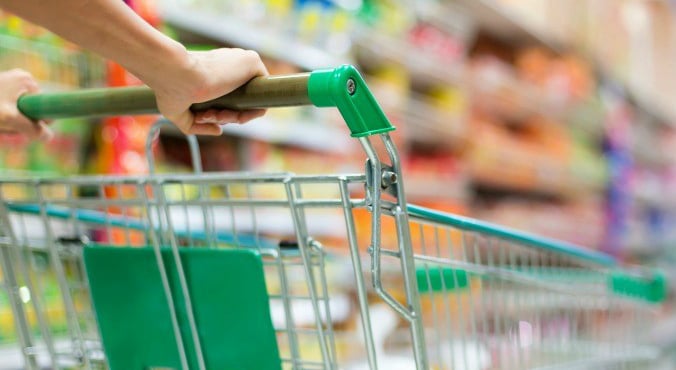 Image: iStock.
These days, you'd be forgiven for thinking a healthy diet required a Lotto win. After all, we live in a world where tiny sachets of the latest 'it' food come with a double-digit price tag, and where cafes charge $16 for a piece of avocado toast.
However, dietitian and nutritionist Dr Joanna McMillan says a health-conscious lifestyle — and grocery list — doesn't have to be exorbitant.
"I think if you get caught up in thinking healthy eating has to be expensive, it's when you look at those trendy ingredients and shopping in wholefood stores. We don't all have to eat organically. The benefits of eating more veggies comes from eating normal produce," she says.
"It's more important that people are thinking about fresh ingredients, learning about how to throw together a quick meal at home and learning how to budget so we're not wasting so much food."
So what about chia seeds, cacao and other not-so-budget-friendly 'health foods' — are they worth the double-digit price tags?
"If I've got a family on a tight budget for the week, buying raw cacao and the latest superfoods is not a priority. Just concentrate on the core basics of diet," Dr McMillan says. "If you're eating rubbish food every day and then you buy a superfood and expect it to be a cure-all, it's not going to work."
Without further ado, here are six useful, nutritious and affordable items Dr McMillan recommends you add to your shopping list.
1. Canned legumes
Clear some room in your pantry for tins of lentils, chickpeas and beans — cannellini, broad, you name it. They're versatile and often don't cost more than a couple of dollars a piece.
"All of these things are brilliant for fibre, they're low-GI, they provide protein and they're full of nutrients like folate," Dr McMillan says. "They're foods we can all afford and throw together, they're family-friendly, and kids tend to like them."
Chickpeas are especially useful — if you're sick of paying $4.50 for a tub of hummus, you can make your own for much less money. Just whiz them together with some fresh garlic and lemon. Boom.
2. Dark leafy greens
The one food Dr McMillan eats every single day? Dark leafy greens. "I try to get them into two of my meals every day," she says. "It's hard to pick just one. If you always buy spinach, try to mix it up and expand your range - so buy watercress, silverbeet or kale."
You can often get them on a good sale, so keep your eyes open. And remember you can often buy them snap-frozen if you're concerned about waste.
Watch: A simple green smoothie recipe from the team at Paper Tiger. (Post continues after video.)