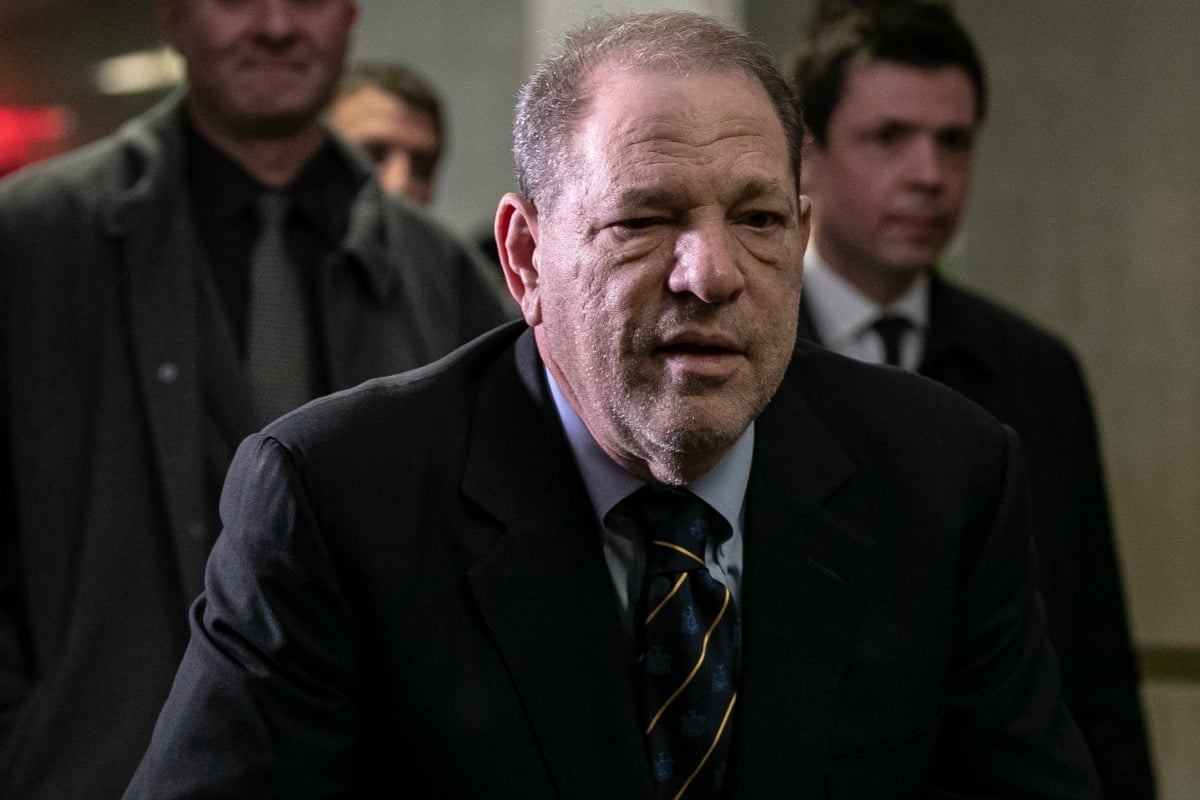 Content warning: This story contains descriptions of sexual assault, and may be distressing for some readers. If you need support, please call the sexual assault helpline on 1800 010 120.
Over 80 women have accused Harvey Weinstein of sexual misconduct, from unwanted touching to rape. Weinstein is currently facing court in New York for charges relating to just two of those women: Jessica Mann and Mimi Haleyi.
The disgraced Hollywood producer, whose trial is seen as a watershed moment for the #MeToo movement, is facing five felony counts, including predatory sexual assault and rape.
If the jury of seven men and five women find the 67-year-old guilty, he will face life in prison. Weinstein denies all allegations, maintaining they were consensual relations.
In court, a total of six women will testify against Weinstein. Four women are not pressing criminal charges, but are instead there to demonstrate his alleged pattern to relentlessly abuse the dreams of aspiring actresses.
Here are the allegations of all six women against Harvey Weinstein.
Lauren Young
Lauren Young was a 22-year-old model and aspiring actress when she met Harvey Weinstein in 2012.
The producer was intrigued by a script Young was writing about her own life, and planned to meet with her and his friend at a bar in Beverly Hills.
Weinstein asked Young and his associate, Claudia Salinas, to go upstairs with him. Young alleged Salinas then shut the bathroom door, trapping her in a bathroom with Weinstein.
"I felt so trapped and I was in shock and started to back up away from him," Young alleged in Manhattan Supreme Court today.
"I couldn't believe what was happening to me. I was just really worried that he was going to hurt me."
Here's the dress accuser #LaurenYoung says she was wearing when #HarveyWeinstein allegedly sexually assaulted her and a photo of her with the Mexican model/actress #ClaudiaSalinas, who accdg to Young closed the bathroom door trapping her inside with the defendant. #Weinstein pic.twitter.com/GWZ9XYOQLF

— Marta Dhanis (@MartaDhanis) February 6, 2020