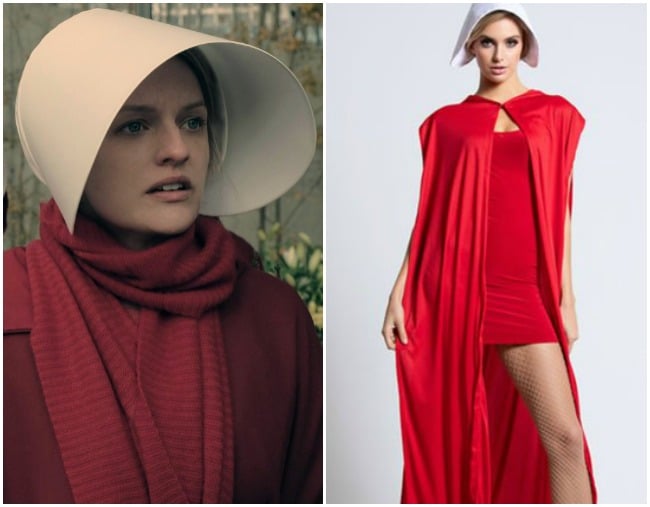 When US lingerie company, Yandy, released sexy 'Brave Red Maiden Costumes' inspired by those seen on The Handmaid's Tale, no one could have predicted the controversy that would ensue.
Oh wait…
No literally everyone could have predicted it.
Because WHY.
As if The Handmaid's Tale inspired-wine or lingerie wasn't bad enough, for $64.95 USD ($89 AUD) you too could have bought yourself the cringiest, most offensive Halloween outfit of 2018.
On a surface level, it's not a great costume. You kind of look like little red riding hood with a white cap. But given the context of what handmaids represent and the whole point of The Handmaid's Tale, the outfit becomes highly problematic.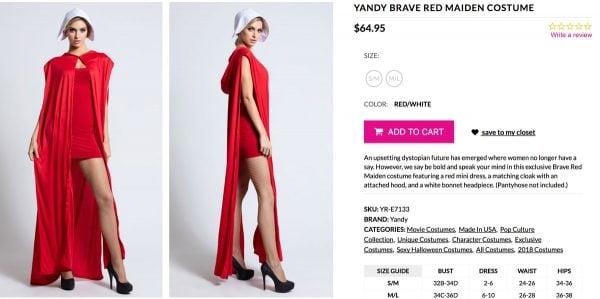 You guys, @yandy is selling a "sexy handmaiden" costume and I think I'm going to be sick. They didn't have one person there to say this might not be a good idea?? pic.twitter.com/sgAutNNA7z

— Professor B (@cynthiaboaz) September 20, 2018