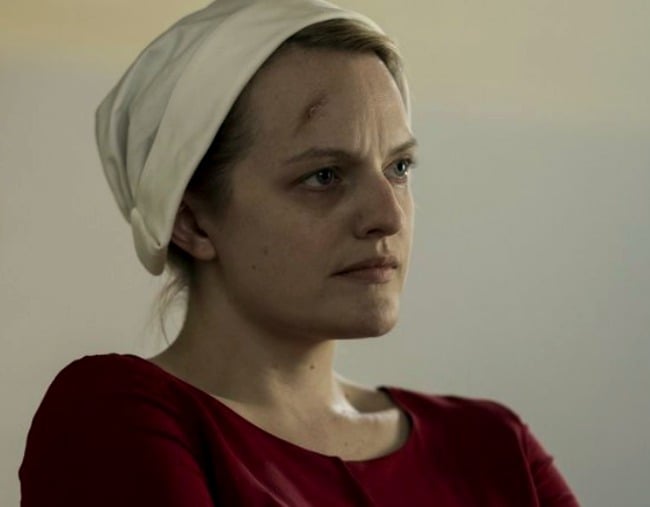 The Handmaid's Tale's plan to launch a line of character-inspired wines has been canned, just a day after the new merchandise was announced.
The three wines, which were pulled from production due to backlash, were inspired by characters from the dystopian drama including handmaids Offred (Elisabeth Moss) and Ofglen (Alexis Bledel) and Serena Joy (Yvonne Strahovski).
Offred's wine, a pinot noir, was described by wine merchant Lot18 as "rich and complex" and "so beguiling it seems almost forbidden to taste".
"It's useless to resist this seductive and appealing Pinot Noir," Lot18 wrote.
"Can you turn rape into marketing copy?" "Sure, you bet." "Great, it's for Handmaid's Tale wine." "Haha, love it." pic.twitter.com/9089Cveu0G

— Margaret Lyons (@margeincharge) July 10, 2018
Um, who thought this was a good idea…
Ofglen's wine was also a red – a fitting choice considering it matches the oppressive red uniform donned by handmaids.
Cute.
The cabernet savignon, was described as "a daring testament to the heights that Oregon Cabs can reach" with a "warm, spicy finish".
Watch: Handmaid's Tale customs inspired by real life.
It's no surprise that the show's dark themes, including its focus on the systemic rape and enslavement of women, may lead viewers to reach for a glass of wine.
But the show's decision to release a range of wines certainly left a sour taste in the mouths of many fans. After all, the Handmaids aren't even allowed near alcohol.