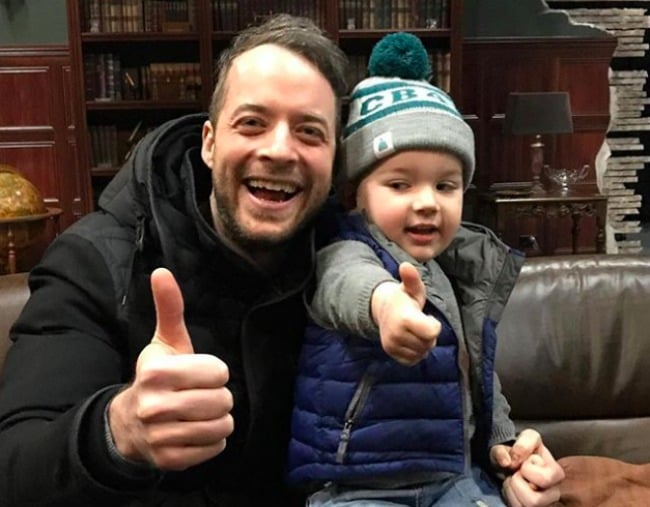 Father's Day is here and Instagram is filled to the brim with Australians celebrating their Dads.
But while today is all about Dad's, there's some other important men Hamish Blake wants us to remember today.
The 'Very Good Men'.
The Australian comedian, who will spend his Father's Day with four-year-old son Sonny and one-year-old daughter Rudi in New York City, shared why we need to thank the other men in our children's lives today.
"I'd like to take a moment on this Day Of Fathers to give a deep nod of thanks to all the Very Good Men (who aren't fathers) in our kids lives," the dad-of-two wrote on Instagram this morning.