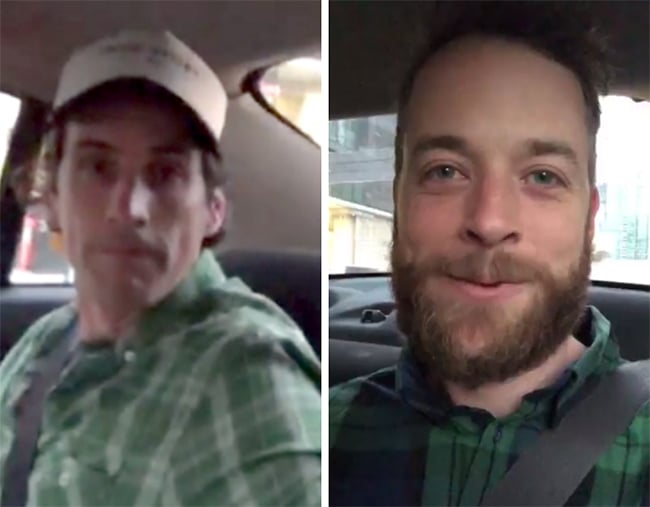 There have been opinions, outrage and a lot of think-pieces floating after two television presenters, brothers Karl and Peter Stefanovic, were caught moaning about their Channel Nine colleagues.
The conversation took place over the phone, as Peter was riding in the back of an Uber and talking to his brother on loudspeaker. The driver in question 'overheard' the conversation and sold the story to New Idea. 
Many media personalities weighed in as details of the brothers' conversation emerged. But no reaction has been quite so uplifting than that from media personalities Hamish Blake and Andy Lee.
Watch Hamish Blake's comic take on the Uber saga in the video below.
Their take, posted on Tuesday night, is typical for the comedic duo.
It adds humour to an issue that has escalated into something heavy and contentious. And, at the same time, it pokes fun at the people who – arguably – most deserve it: Peter and Karl.
Told through Instagram stories, the camera shows Andy talking on the phone in the back of a moving taxi.
As the phone conversation ends, Hamish asks, "Who were you on the phone to?"
"My brother Cameron," comes Andy's reply.
"On speaker phone?" Hamish fires back.
"…Yes."
"I recorded everything," Hamish giggles.
"Oh no…"
"HAVE YOU LEARNT NOTHING?" Hamish asks, before screaming: "Ricccchhhh".
He doubles down by captioning the photograph of Andy talking to his brother with: "Has Stefo taught the world nothing?"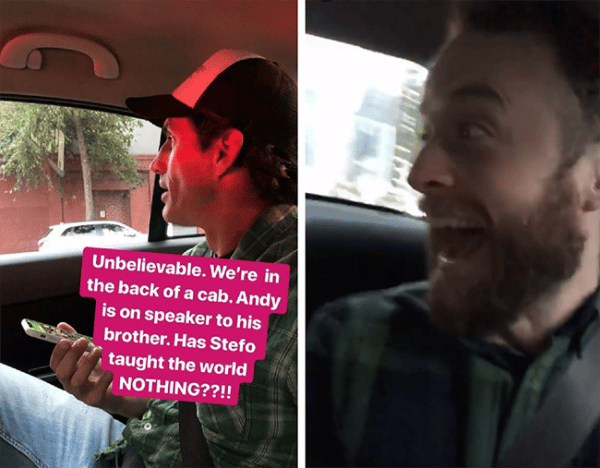 The Uber driver's recount of the Stefanovic brothers' conversation saw Karl's co-host on Today Georgie Gardner labelled a "fence-sitter" by the brothers, and other Nine executives criticised, too.
The brothers apologised, and the network called the incident "schoolboy talk".
Now, Hamish and Andy's rendition has helped diffuse the whole sorry mess into something less menacing.
More than this, though, it affords a touch of comic relief where it was desperately needed.
Well played, Hamish and Andy. Well played.
Listen to the in the latest episode of Mamamia Out Loud here.