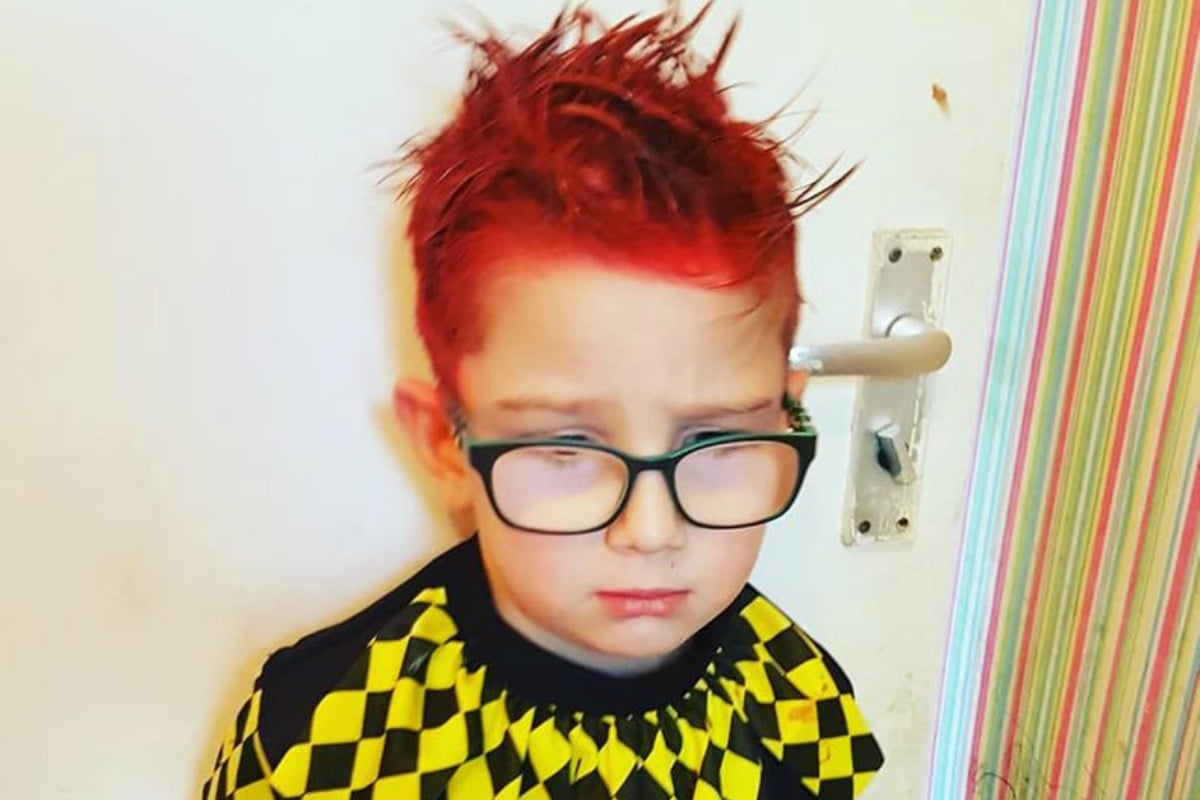 British mum Ashlee Myers and her son had an eventful Halloween. But uh, there was less trick or treating and more… head scrubbing.
You see, Ashlee made a wee mistake when putting together her son's Halloween costume and took to Facebook to explain.
"Feel like worst parent in world," she wrote. "Got hair spray from pound shop right with all Halloween stuff … Spray it on thought yeah looks ace that."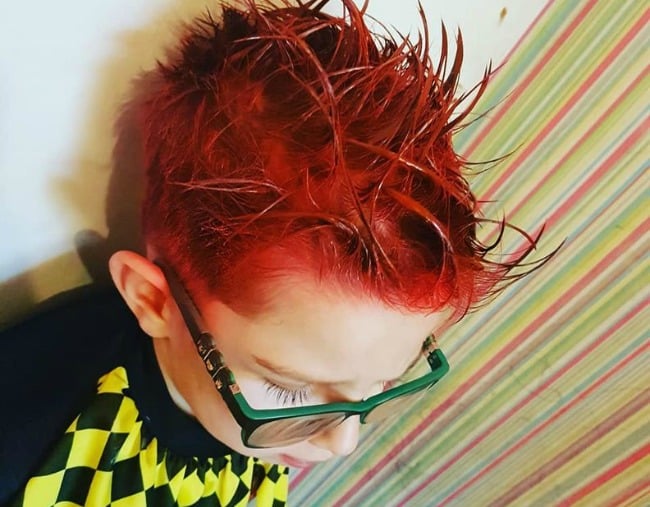 "Finished up thought smells a bit strong... Looked at label ITS F-----G SPRAY PAINT I've fully dyed his f-----g head and chances are I need to shave his head coz after 30 min scrubbing I CAN'T GET IT OUT!!!!!" the post continued.