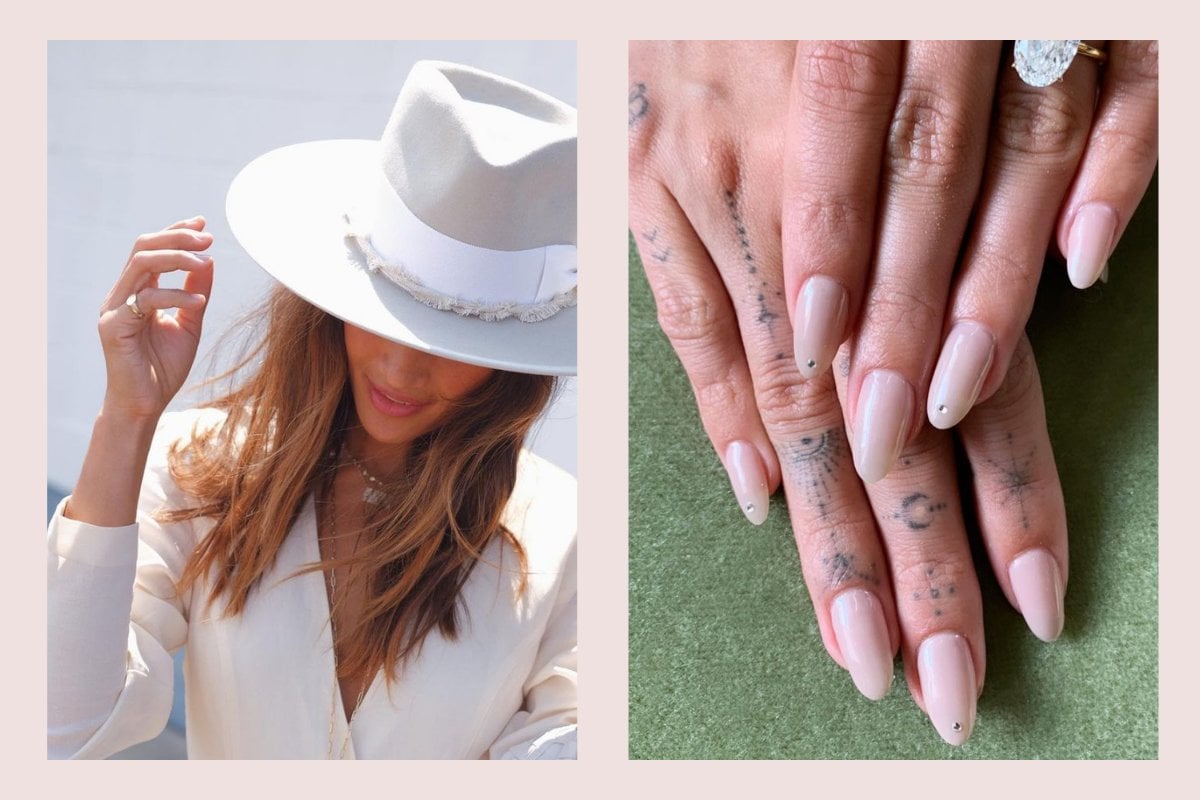 After another year of COVID fluffing about, there's good news on the wedding front: they can go ahead, albeit for now.
We've already filled you in on the most popular wedding dresses and makeup trends for 2022, but what about hair? And nails? Because there are some cute new trends popping up and you should be in the know, right? Particularly if you're set to wed this year.
Here are the seven biggest wedding hairstyle and manicure trends every 2022 bride should have on their radar (and they might be some of our favourite looks yet.)
But first, did you know about these celebrity first dance songs? Post continues after video.
Wedding hair trends for 2022.
1. Keeping it natural.
If one thing's for certain, full glam has well and truly taken a back seat during the pandemic, and natural hair and makeup have taken over.
Much like brides in 2022 opting for 'no makeup' makeup for their wedding (as our senior beauty writer noted here), many will also choose a natural hairdo to match.
Not only is a hairstyle close to your natural locks low-maintenance, but it will allow you to look and feel like yourself on your big day, and when you look back in pictures.