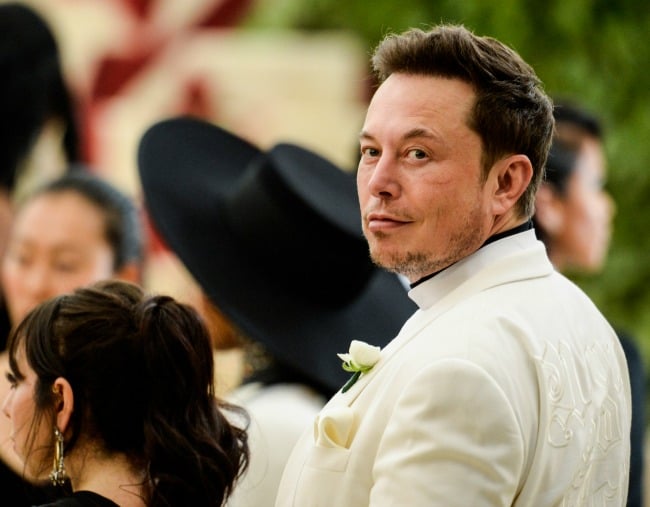 A seemingly innocuous photograph of 47-year-old Elon Musk, CEO of Tesla and SpaceX, with his family, has been shared widely online, after a detail caught their attention.
Musk was at the SpaceX headquarters in California for a college competition. Predictably, there were photos taken, and at first the father-of-five just looks to be posing with two young people.
I am yelling pic.twitter.com/hkb1A906Gy

— nolan (@auntanxiety) July 24, 2018
Many say they were convinced they were looking at the world-famous engineer alongside two of his children. But the woman to his left is actually his girlfriend.
Musk, who has been married three times, is dating 30-year-old Canadian musician Claire Elise Boucher, who goes by the name Grimes.
Unfortunately, social media became a tad, erm, confused by her seemingly petite stature in the images of their outing.
So I'm scrolling Facebook and it took me like 50 whole seconds and a caption for me to realise this was Elon Musk and Grimes, and not some dad and his two teen-ish kids on vacation pic.twitter.com/wvHMbcvV7d

— Słodka Idiotka (@Rachel Corbett_Destross) July 25, 2018
If you didn't know Elon Musk and Grimes were dating this would look like a pic of a dad with his 2 children. https://t.co/szdgafN7zD

— Pra Pra (@powerpraline) July 26, 2018
i saw a picture of elon musk and grimes together and i thought she was his daughter :pensive: pic.twitter.com/0xDF4vHjB8

— honey (@idioticowboy) July 24, 2018
The pair announced they were dating at the Met Gala in May.