It seemed like a good idea at the time. The sun was shining, the sky a crystal clear blue and the weekend stretched out in front of me with no adult plans or responsibilities.
"Let's go to the beach!" someone said. "Great idea!" I responded.
Then as I went to my room to get ready, the reality dawned on me.
I'd have to break out the bikini.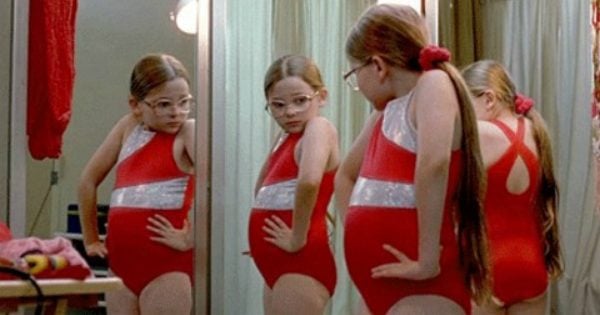 Don't get me wrong. I truly believe that all that is required to have a "bikini body" is to put a bikini on your body. Simple. But there's something uniquely confronting about putting one on, on what I've dubbed the "First Bikini Day of the Season", each time it rolls around.
It goes a little something like this. Please, step inside the roller coaster of emotions that is my brain. (Don't forget your seatbelt!)
1. Where do I keep my swimwear again? Do I even still own swimwear or did I throw them all out in a mid-winter rage/Marie Kondo-induced clear out?
2. Oh yes, they're at the back of the drawer where I shoved them at the end of last summer.
3. *Rummages through and holds up very stringy bikini bought in a panic last year* What was I thinking? Ah yes. Instagram.
4. Maybe I could do a one piece? They're back in fashion now. *Looks at how faded one piece is due to owning since forced high school swimming carnival days and shoves right back in the drawer* Bikini it is.