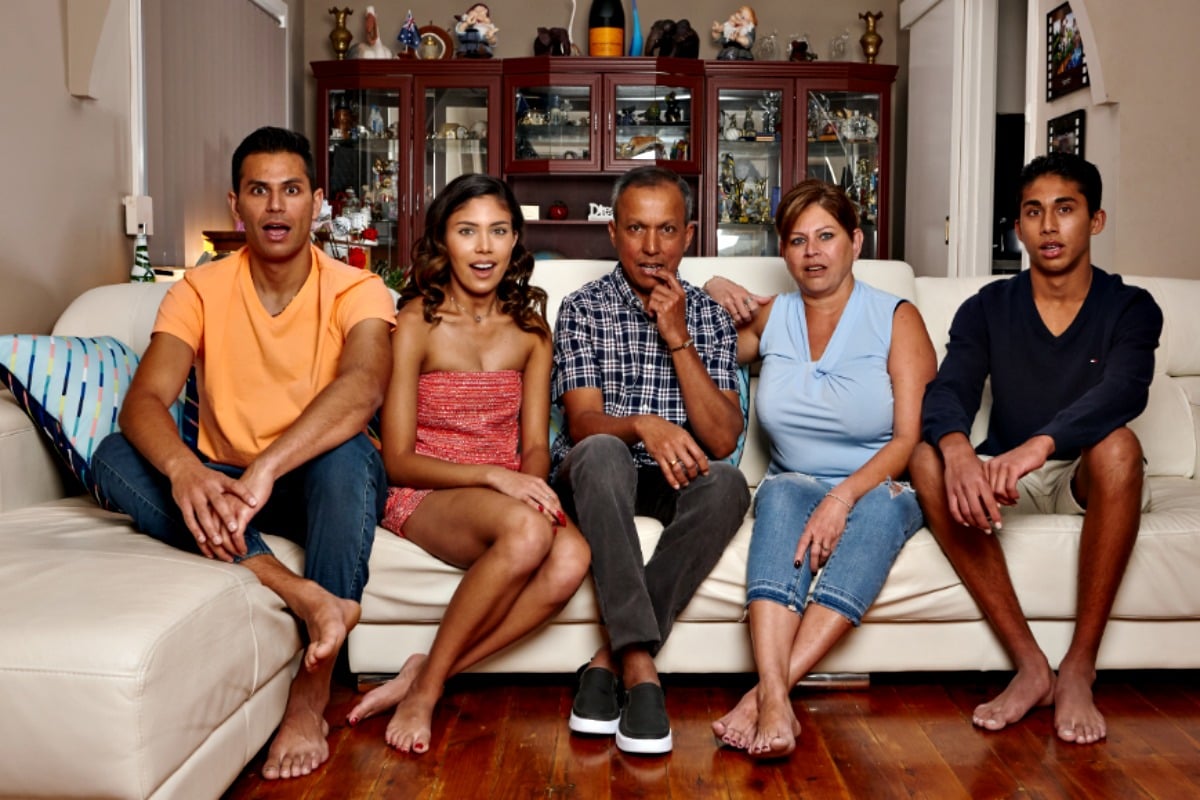 Good news, Australia, your favourite TV show about watching TV shows will soon be back on our screens.
The three-time Logie award-winning show Gogglebox Australia will return in 2019 first on Foxtel's Lifestyle Channel on Wednesday, February 6 at 7.30pm and the following day, Thursday February 7, at 8.30pm on Channel 10.
The ninth series of Gogglebox Australia will see some of our favourite households returning to their lounges to critique the best and the worst of 2019's newest TV programs.
The cast includes bubbly Greek best friends Anastasia and Faye; happily married couple Lee and Keith; the adorable and sports-crazy Jackson Family; the fun-loving and cricket-mad Delpechitra Family; best mates Adam and Symon; dealers in Indigenous Art Mick and Di; the close-knit Dalton Family; married couple Matty and Sarah Marie and their friend Jad; and the three generations of women in the Silbery Family.
However, Gogglebox fans will have to mentally prepare themselves for a bit of a new look show in 2019 as this season will take us into the lounge room of a brand new household filled with new faces as new Goggleboxers will be announced soon.
The revamp of the cast follows an announcement in December that four long-time favourite cast members had quit the show. It was revealed on Gogglebox Australia's official Instagram page that Angie and Yvie and Wayne and Tom would no longer be appearing on the show.