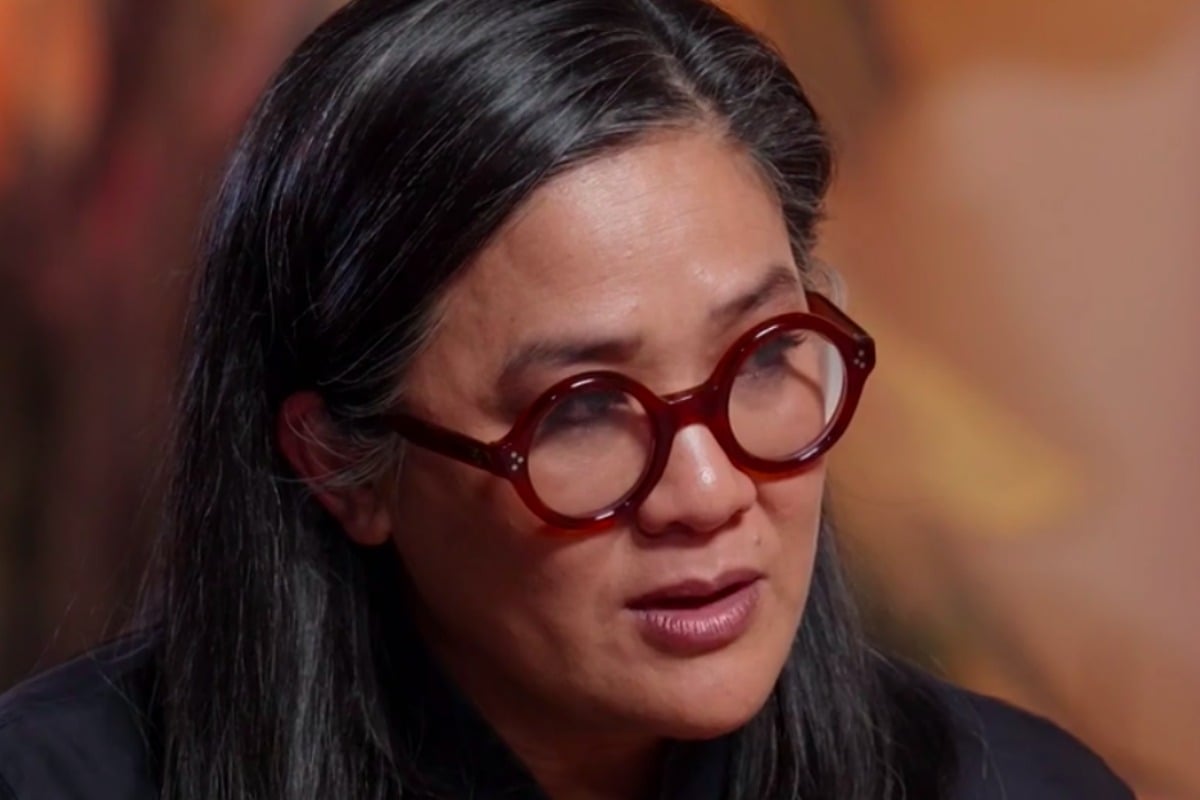 Chef Kylie Kwong and artist Anh Do sobbed while talking about the loss of her son, Lucky, who died in utero and was stillborn in 2012.
Kylie and her now wife Nell met at an art gallery exhibition and quickly fell in love. Having kids was something Kylie had always wanted having come from a big tight-knit Chinese family.
"I was very maternal, I felt confident about being a mother," she told Anh.
It was decided Nell would carry the baby because Kylie was six years older and had her business to run, whereas Nell's work as a contemporary artist afforded her more flexibility.
Introducing you all to my beautiful, extraordinary, courageous, inspiring life-partner, Nell! We got married on Sunday and we are SOOOOOOO HAPPY! ???????????? pic.twitter.com/8P1P6Fx4cM

— Kylie Kwong (@kwongkylie) March 19, 2019

It took four years for the couple to fall pregnant [with a donor sperm].
Their son was due on August 2, 2012, but one Friday night four months into Nell's pregnancy her water broke.
At the hospital they were told she would go into spontaneous labour in the next 24 hours.
"It was like being in a really bad car accident, and hitting full ball a brick wall. Suddenly our whole life got thrown into complete anxiety, stress and trauma," Kylie said.
"Are you saying the baby is going to die? There was so much confusion."
That night, Kylie says she "cried for 10 hours straight".
"It was so sad because there I was lying next to my beloved. She was so upset. She said to me I don't understand…"
"But in the end we felt blessed. He lived for six days inside Nell and then he let go."
Kylie and Nell were able to say goodbye to Lucky with the help of a Zen Buddhist teacher who performed a spiritual ritual over Nell's pregnant belly.
"It was so important, we got to be with him, mother him, we got to say goodbye to him," she said.
When Anh asked what Kylie said to her son in that moment, she took a second to compose herself.