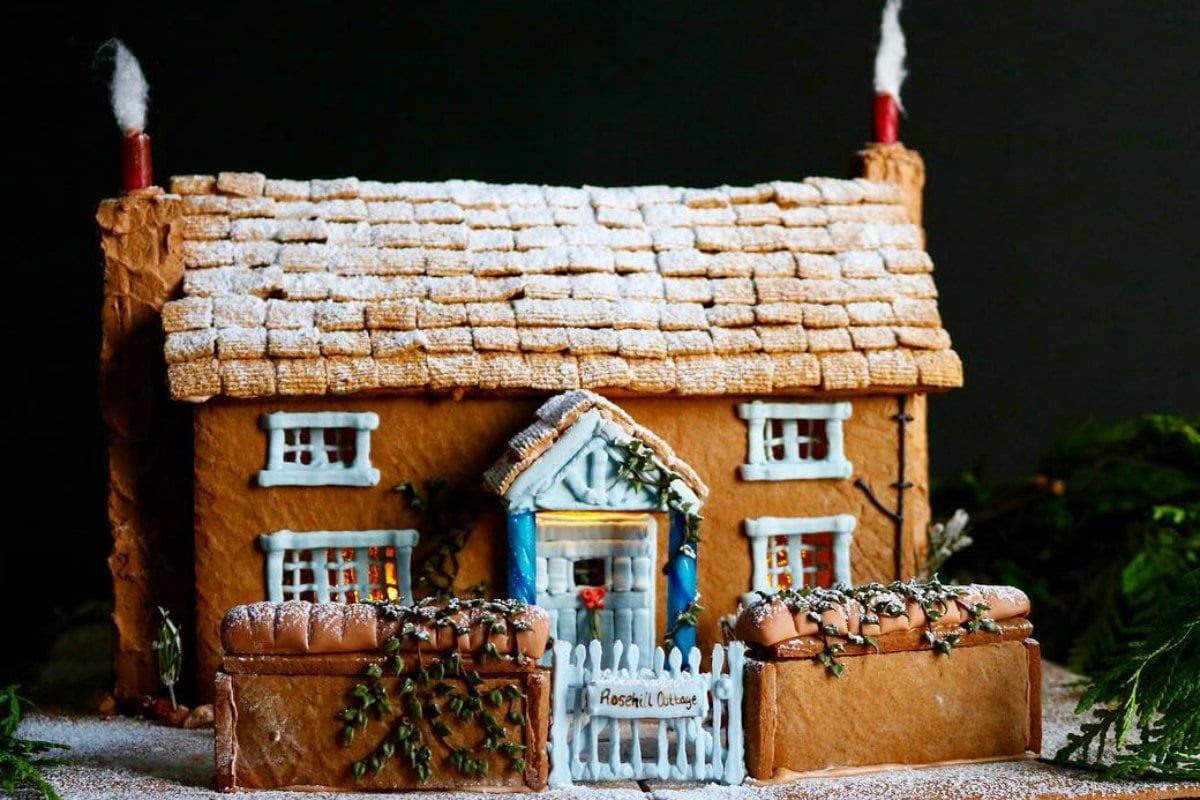 A woman from Detroit, Michigan, by the name of Hannah has just won Christmas baking.
The baking enthusiast has recreated the iconic Rosehill cottage in everyone's favourite Christmas film, The Holiday.
AKA the quaint and charming English cottage which Cameron Diaz temporarily moves into and then falls in love with Jude Law, who plays Kate Winslet's brother.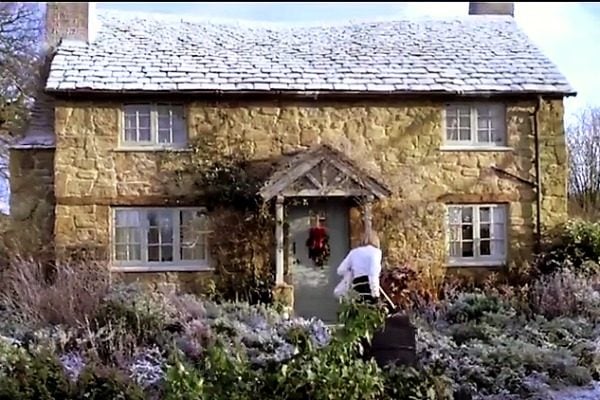 Well, after three to four years dreaming and over a month's worth of planning, Hannah has recreated the house in edible form, complete with Wisteria vines on the door, candied toffee 'glass' windows, a thatched roof and icing sugar snow details.
Not only did she custom make every piece, Hannah also drew out a blue print of the dimensions of the house so she could get the construction as accurate as possible. She also used some creative flair in imagining the backyard and sides of the house - which includes adorable little wood log bundles and iced over pot plants.