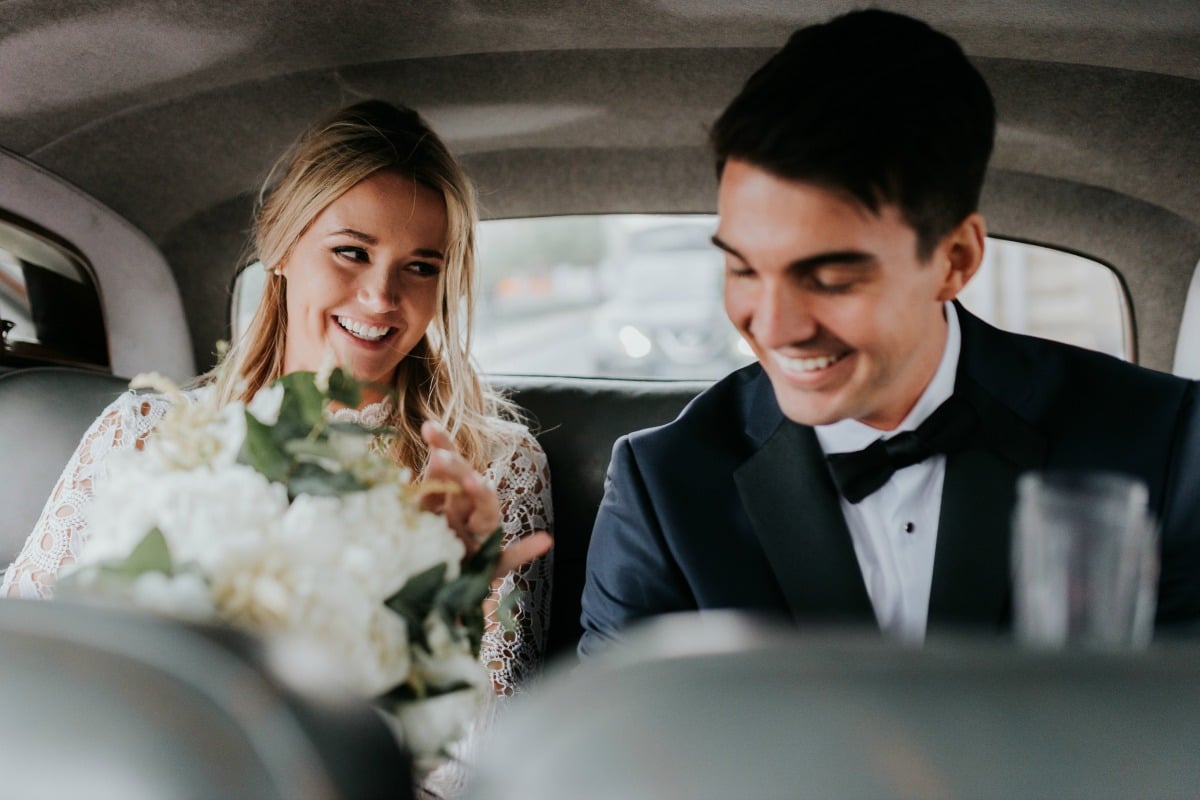 I got engaged when I was just 22.
When the time came, my partner and I had been dating for almost five years and we felt more than ready.
But although our close friends and family were absolutely ecstatic for us, we didn't exactly get the same response from everyone.
In the past year, while we've been busily preparing for our wedding, we've encountered constant judgement from acquaintances, potential wedding suppliers and even complete strangers.
You see, when you're engaged in your early 20s, you start to hear the same responses time and time again: "You're far too young", "Are you sure you're ready to settle down?", "Why don't you travel first?" or even "Are you sure it will work out?"
It's almost as if when you're married… you suddenly lose your ability to travel, make career moves or even have fun.
Can you wear white to a wedding? Mamamia readers share their thoughts. Post continues after video.
For others, our marriage was deemed downright pointless. To them, they'd already made up their minds – we're young, so we won't last.
One man, whom I'd just met, told me, "He'll get bored after a few years. You just wait."
Another person, who I barely knew, tried to pressure me into keeping my own last name, because "let's face it, it will probably end in divorce."
And that's just the start of it.
We decided to reach out to other women who have married young or had children young to find out what their experience was like.
Here's what they shared.
Alyssa
I met my now-husband at my 17th birthday party.
We decided to get engaged when I was 21. We both just thought, 'Why wait?' It was obvious that we could see each other in our lives for a long time. We were married when I was 22 – everyone told me that I was too young to get married and that I shouldn't get married so young.